Sunless Sea's nautical terrors seeping onto Switch and Xbox One later this month
Includes the Zubmariner DLC.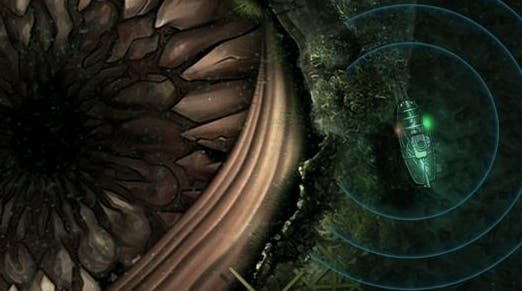 Developer Failbetter Games' acclaimed narrative-driven nautical rogue-like Sunless Sea will be heading to Switch and Xbox One in its Zubmariner Edition guise later this month, on Thursday 23rd April and Friday 24th April respectively.
Originally release for PC in 2015, Sunless Sea casts players as daring steamship captains, tasked with plotting an almost inevitably doomed course across a subterranean ocean known as the Unterzee, one that reconfigures itself each time a voyage meets its untimely end.
Those familiar with Failbetter's long-running browser game Fallen London will immediately recognise Sunless Sea's Victorian Gothic ambience, although the bulk of its action plays far away from the city's fog-shrouded streets, out into considerably weirder climes.
It's ultimately a game of darkly atmospheric exploration and discovery, in which players must chart the perilous ocean, thwart danger for as long as possible, and, hopefully, stave off madness as the interminable gloom takes hold - although, thankfully, subsequent captains can retain some of their predecessor's possessions and knowledge should the worst occur.
Sunless Sea's fussiness, its fiddly ship and inventory management, can be wearying at times, but there's ample pleasure to be found in chasing down and unpicking its multitude of narrative threads - beautifully written, vividly wrought tales of weirdness and wonder - that stretch out across the distinctive islands and landmarks of the Unterzee.
And for those brave souls wishing to face even greater horrors, further adventures await beneath the Unterzee's darkly shifting surface, courtesy of Sunless Sea's Zubmariner DLC, which is included alongside the base game in Failbetter's Xbox One and Switch port.
The studio also notes that it's currently working on Sunless Skies: Sovereign Edition - an enhanced version of Sunless Sea's wonderful spacefaring sequel - which is expected to launch on PC, Switch, PS4, and Xbox around August/September this year.