Suda51's visual novel The Silver Case is coming to PS4
NIS America to publish in "early 2017".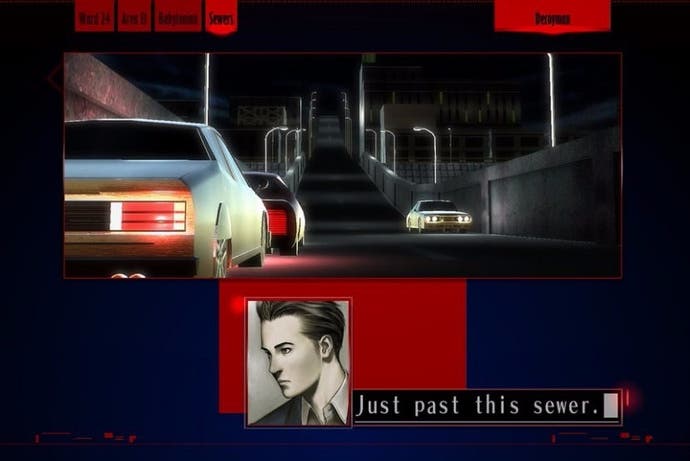 Earlier this month Grasshopper Manufacture released an HD remake of the studio's first game, The Silver Case, on PC. Now it's coming to PS4 as both a digital and physical release in "early 2017", via NIS America.
The sci-fi visual novel was directed by studio head Suda51 and it follows the story of both a detective and journalist investigating a series of murders.
The remake was developer by Active Gaming Media Inc. and it includes improved graphics, UI, and tailors its puzzles to a western audience. Plus it's in English, as the original 1999 PSone game never made it outside of Japan until now.
In the meantime, you can check out a free demo for The Silver Case on Steam.
It's worth noting that Grasshopper's upcoming game, Let it Die, will likewise be on PS4 (an exclusive, even). This means that Sony's console will include both Grasshopper's oldest and newest titles.
For more on Suda and Grasshopper Manufacture, I recently visited the studio's Tokyo headquarters and gained insight into how the eclectic studio operates now that it's recently been acquired by GungHo Online Entertainment.