Stephen Fry, Charlie Brooker lend support to EA over LGBT game content row
"Good for @EA for telling the homophobes to f*** off."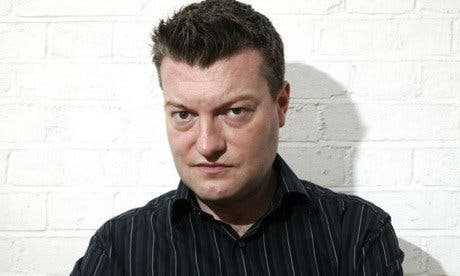 Actor and author Stephen Fry and journalist Charlie Brooker are among those to speak up in support of EA over a letter writing campaign directed at the publisher from anti-gay protestors.
As reported last week, a number of US religious groups have mobilised in objection to the inclusion of homosexual character choices in EA/BioWare titles such as Star Wars: The Old Republic and Mass Effect 3.
This has since resulted in an online petition in support of the publisher's public rebuke of the complaints.
At the time of writing, All Out's Electronic Arts: Keep Fighting the Dark Side online petition had racked up nearly 40,000 signatures.
Both Fry and Brooker took to Twitter to advertise their support.
"If you do 0 else today, do join me and @Yoda to help game-maker @ea stand strong against anti gay hate & the dark side," wrote Fry earlier today.
"Good for @EA for telling the homophobes to f*** off. Petition here http://www.allout.org/en/actions/theforce or you could just tweet @EA," added Brooker.
"They should make *every* character in their games gay for a year just to wind up the bigots. Starting with the FIFA franchise," he went on to suggest.
"In the next Modern Warfare, they should have a special 'gay' gun that's better than all the others, thus forcing online players to use it."