SteamWorld Quest's free 2.0 update adds New Game Plus and more tomorrow
And there's a bit of a discount to celebrate.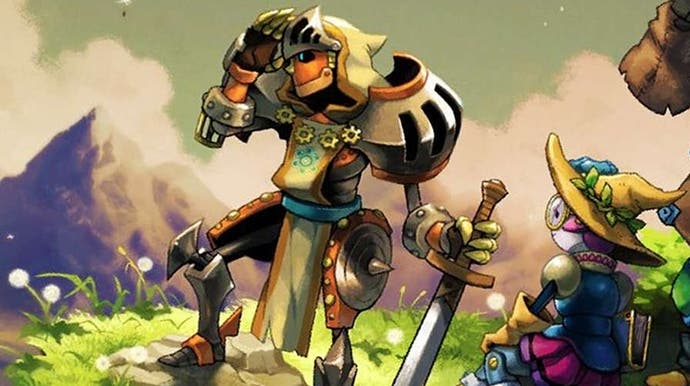 Developer Image & Form's excellent fantasy card-battler SteamWorld Quest will get a little bit quest-ier tomorrow, 8th August, thanks to its free 2.0 update, launching on Switch and PC.
SteamWorld Quest 2.0's main addition is a New Game Plus mode, which unlocks after completing the story campaign. Upon starting New Games Plus, the vast majority of non-story progress - including previously gathered cards and items - will be immediately available.
Also included as part of New Game Plus is the optional super-hard Legend Remix difficulty setting. According to Image & Form, this doesn't just ramp up the challenge, it throws in new gameplay twists to keep players on their toes.
Elsewhere, update 2.0 introduces a new jukebox, for those wanting to relax with SteamWorld Quest's soundtrack, plus a gallery featuring previously unseen concept art and illustrations.
Additionally, there are bug fixes, balancing tweaks to various cards and items, plus a number of gameplay improvements - including more consumable items in merchants' wagons and easier entry into the Midas Grand Prix. The Switch version will also receive HD Rumble support, and a few more update details can be found in Image & Form's developer video above.
Eurogamer's Christian Donlan was rather smitten with SteamWorld Quest at launch, praising its "Wit, warmth, smart mechanics and...surprising challenge" in his Recommended review.
And if Christian's enthusiasm alone isn't quite enough to tempt you toward SteamWorld Quest's card-battling charms, you might like to know that Image & Form is celebrating 2.0's arrival by knocking 20% off the game's usual price on Switch and PC, starting tomorrow.