Steam's Big Picture mode to launch beta in early September
Optimised for your TV, but no console plans in the works.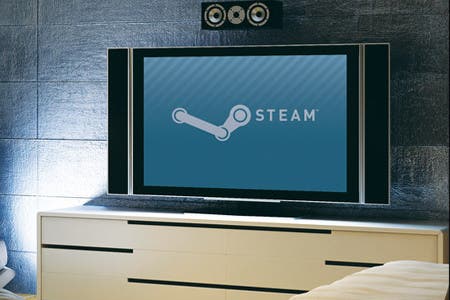 Steam's Big Picture mode that rejigs Valve's software distribution service for use on TVs will launch a beta in early September, Valve has announced.
First announced back in spring of last year, Big Picture mode would be the next step in bringing PC games into the living room by beaming Steam onto a TV with menus fully navigable with a gamepad.
"In early September you'll be able to hop into a beta, click a button, and see Steam reformatted for your TV and usable with a PC game controller, or a mouse and keyboard if you want to play that way," said Valve's Greg Coomer in an interview with GameTrailersTV.
"There are some games are better made with controller input than others, so those will be the best experiences in the living room, but everything will be there so you don't have to give up your favourite stuff once you walk from the den to the living room."
While this is a big step in bringing Valve games to the living room, Gabe Newell still insisted that there were no plans for a Valve console.
Regarding Big Picture mode, Newell explained "We show it hardware guys and say, 'Look, if this is a useful tool for you to deliver your hardware into living rooms, that's great. If you want to run it on top of Windows, that's fine; if you wanna run it on top of Linux, that's fine.'"
When asked if it was likely console manufacturers would want to do that Newell said, "I think everybody will be able to tell a lot more [soon] - we should have the Linux and 10-foot betas out there fairly quickly and I think customers will say 'this is really great' or they'll say 'this is another interesting but not valuable contribution' fairly quickly."
Elsewhere in the interview Newell reiterated his concerns about Windows 8. "I would really like it if Windows 8 was a blow-up success, because we're going to make a lot more money, there'll be lots of happy customers. I don't think that's going to be what happens. I think Windows 8 will end up being very poorly received by customers. I think it will raise support calls. I think it will reduce hardware manufacturer margins. I think we'll end up selling fewer copies of our games on machines that are running windows 8."