Steam, uPlay currently wrong: For Honor campaign requires internet
Knights of the LAN cable.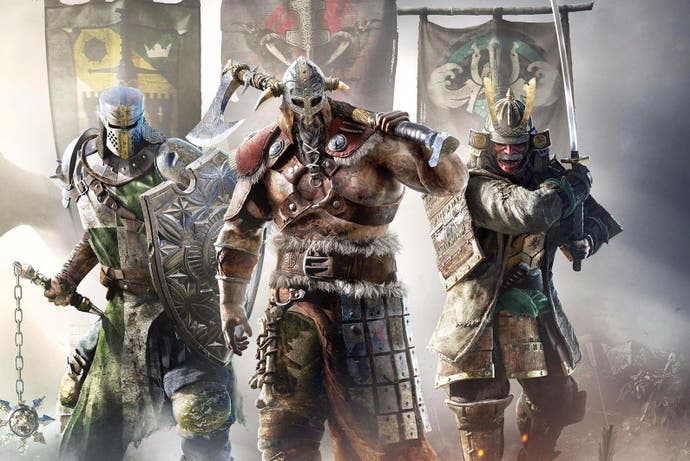 Ubisoft has confirmed viking vs. samurai vs. knight brawler For Honor requires an internet connection in single-player story mode, despite Steam and uPlay listings to the contrary.
Both stores currently say "For Honor offers an engaging single-player, offline campaign and thrilling multiplayer". But Ubisoft overrode the message in a statement sent to Eurogamer (statement first appeared on NeoGAF).
"We can confirm that For Honor is an always online experience," the statement said. "Some elements of progression, which is hosted online, are shared across story and multiplayer modes. Players will need to be connected to the internet at all times to play For Honor."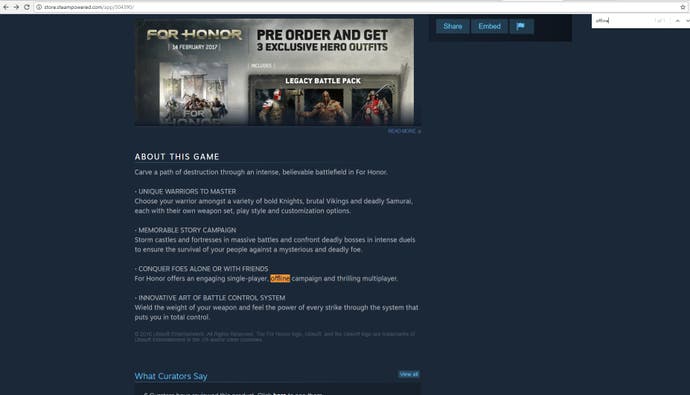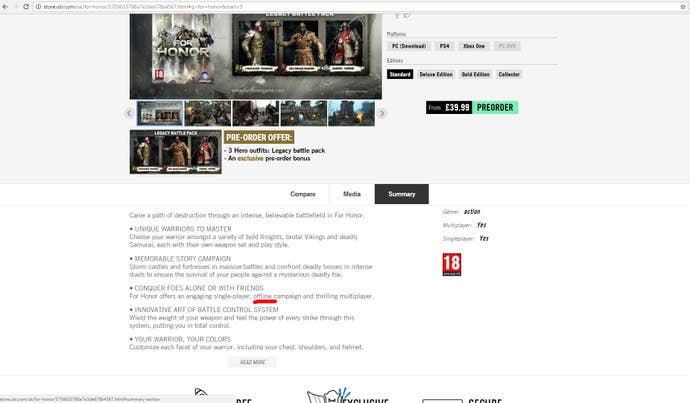 Presumably Ubisoft will amend the Steam and uPlay store pages but hasn't yet.
The original selling point of For Honor was competitive online multiplayer; teams of four battling each other in brutal melee standoffs while navigating stampedes of AI grunts a bit like in a MOBA. It's a lot of chunky, burly fun.
The single-player campaign came later, one for each faction, almost like a tutorially afterthought. How meaningful an experience it will be remains to be seen.