The Steam Summer Sale 2020 is now underway
The annual deals bonanza is live until 9th July.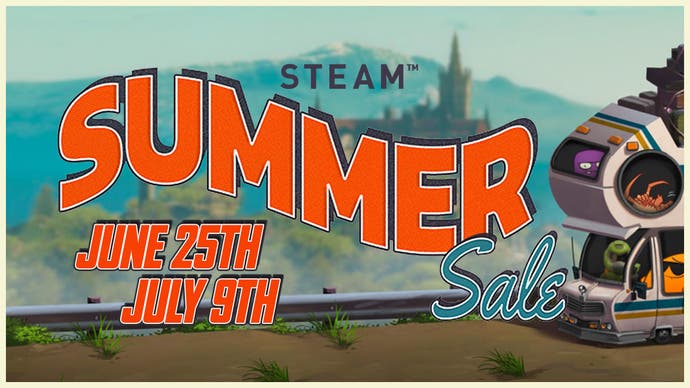 Uh oh, the Steam Summer Sale is underway for 2020. Yet again, it's another two weeks of deals and offers attempting to pry cash from your wallets and bulk out your backlog.
I don't know if it's just me, but I feel like the sense of occasion surrounding the Steam Summer Sale has dwindled as of late. With the Epic Games Store giving away weekly freebies and £10 vouchers to use on most games, there's been a constant barrage of better offers out there all year round.
However, there is one neat gimmick this year that can save you some extra money - an additional £5 off your first purchase over £30. This discount applies to your entire basket rather than just a single game and can only be used once. Make sure you load up with everything you want to cross that threshold, then.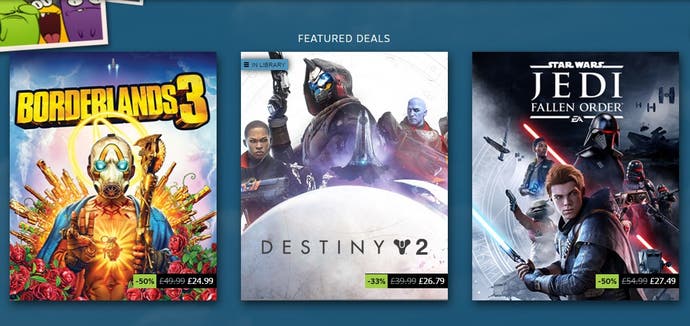 Anyway, onto the good stuff. I'll start with the current trio of featured deals, even if they're a little underwhelming. There's Destiny 2 for £26.79, Borderlands 3 for £24.99 or Star Wars Jedi: Fallen Order for £27.49. Not exactly the kind of prices that make you want to smash that buy button immediately.
Still, with the ridiculous number of games on sale, you're sure to find some better bargains somewhere else. It's probably best to dive into your wishlist and see if anything you've been after is significantly reduced. If you need a bit of inspiration, though, I've picked out a few highlights I've spotted so far.
Doom Eternal for £24.99
Total War: Warhammer 2 for £13.59
Terraria for £3.49
Tabletop Simulator for £7.49
Shadow of the Tomb Raider for £14.76
Deep Rock Galactic for £18.74
The Outer Wilds for £12.99
Bioshock: The Collection for £7.99
Hollow Knight for £5.49
Stardew Valley for £6.49
Black Mesa for £9.74
Payday 2 for 74p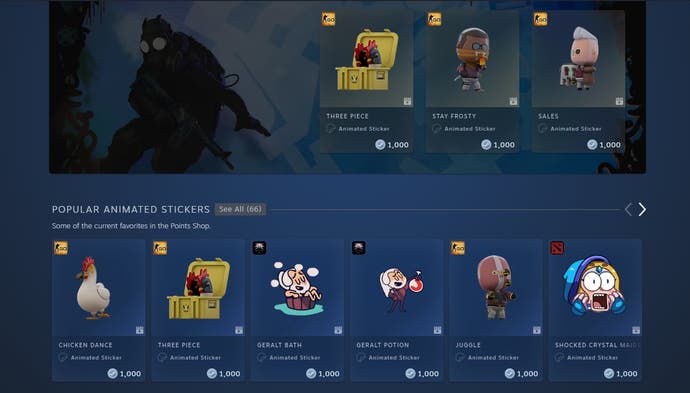 Meanwhile, the second gimmick this year is the Points Shop, which is full of emotes, stickers, backgrounds and more to jazz up your Steam profile page. You'll be given 124 points for every £1 you spend and items can cost anywhere between 100 to 5000 points. Don't worry, the most important one of all (animated Geralt sitting in the bathtub) is just 1000.
The Steam Summer Sale is live from now until 9th July.