State of Decay due this week on XBLA
PC version still to be dated.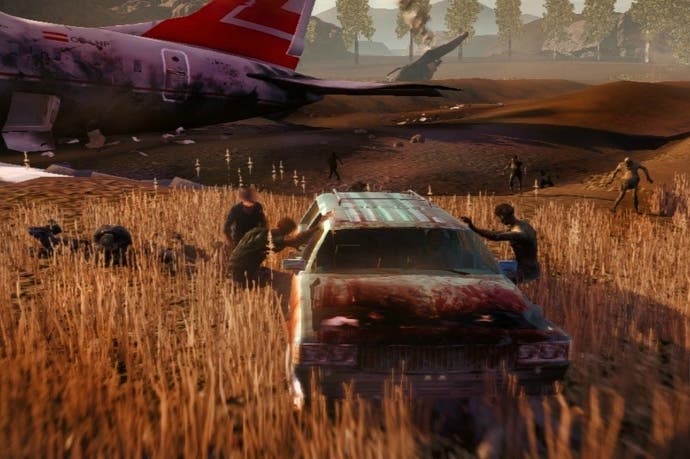 Undead Labs' hugely ambitious open-world zombie survival game State of Decay is due this Wednesday, 5th June on XBLA.
A PC version is also in the works, but no release date for that has been announced. When asked if Undead Labs had any estimate as to when it would come out, the developer responded "none." Oh well.
State of Decay was initially called Class 3, a prelude to the Seattle-based studio's zombie MMO, Class 4. The idea was to test several of its diverse mechanics before setting up the MMO, which is still the plan.
While State of Decay is Undead Labs' debut title, the studio was formed by World of Warcraft lead programmer Jeff Strain, who also co-founded Guild Wars developer ArenaNet.
For more information on State of Decay, I previewed it after visiting Undead Lab's HQ last summer.