Stardew Valley's getting even more free content
Fans are peased.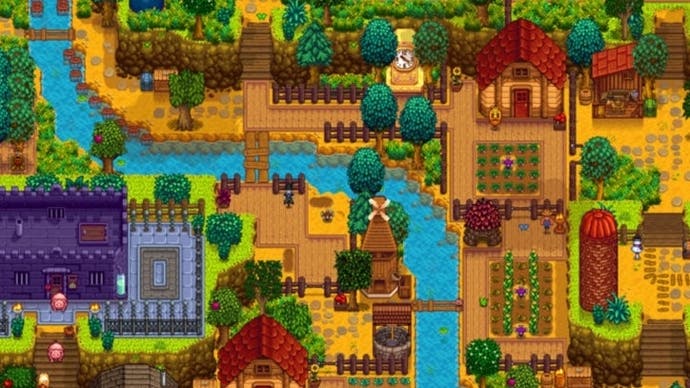 After receiving a huge free content update back in November, there's more good news for Stardew Valley fans: yet another free content dump is trundling its way towards players.
The news comes directly from Stardew Valley creator Eric Barone, who took to Twitter to announce that more free content is "currently in the works" - although there's currently no details on what this will include, or when it will be released. You'll have to wait until later to mark it on your kalender.
Thanks everyone for the Stardew Valley 4-year anniversary wishes. It's been a pleasure, and I look forward to another great year! Now that 1.4 is out on all intended platforms, I'd like to announce that there will be another free content update (1.5)..it's currently in the works!

— ConcernedApe (@ConcernedApe) February 26, 2020
The previous free content update, 1.4, added a vast amount of content to all platforms: including quality of life changes, new rewards, items - practically everything you could think of under the Stardew Valley sun. It bodes well for the next free update, which hopefully will continue to improve and develop the already-brilliant sim.
Recently Barone also caused something of a internet meltdown (on Stardew Valley Twitter, at least) by announcing he was working on two new projects. Even asking fans not to get "too hyped at this stage" wasn't enough to calm them down - but I guess that's what happens when you dangle a carrot in front of the fan base.