Stardew Valley finally launches on PlayStation Vita next week
But won't be getting the forthcoming multiplayer update.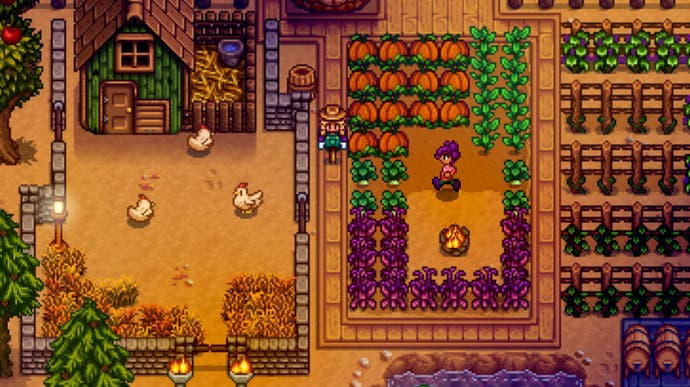 Phenomenally popular farming life sim Stardew Valley is coming to PlayStation Vita on May 22nd, designer Eric "ConcernedApe" Barone has announced.
As you might expect, the Vita version will offer the same calmingly compulsive farming and flirting experience - in which you attempt to turn your grandfather's ramshackle old farm into a thriving agricultural centre, and socialise with your new neighbours when time permits - as it currently does on other platforms.
Notably, however, the Vita version won't be getting Stardew Valley's forthcoming 1.3 update, which adds co-operative multiplayer to the game. Instead, Stardew Valley on Vita will be a strictly solo affair, although that's obviously a perfectly wonderful way to experience it too.
The good news is that Stardew Valley for Vita will be a cross-buy title, meaning that if you already own the PlayStation 4 version, you'll own the PS Vita version, and vice versa. And if you've access to both platforms, you'll be able to take Stardew Valley's multiplayer mode for a spin when it comes to PlayStation 4 later this year.
Stardew Valley ordinarily costs £11.99 on PlayStation 4 so that'll be the price you can expect to pay for the Vita version too. However, if you're in the market for some savings, it's currently available for £7.39 (or £6.19 with PlayStation Plus) on the PlayStation Store.