Star Wars stuff returns to Fortnite in honour of Star Wars Day
Loot Skywalker.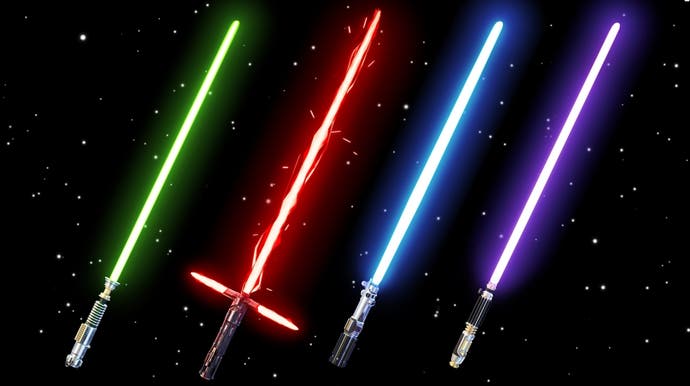 Star Wars loot has returned to Fortnite.
For a limited time only - in celebration of Star Wars Day, May the 4th - a selection of Star Wars-flavoured goodies have returned to the shop in Fortnite, including Rey, Kylo Ren, and Sith Trooper outfits, as well as a shiny new selection of lightsabers.
"Fulfill your destiny. StarWarsDay is almost here and the Rey, Kylo Ren and Sith Trooper Outfits are back in the Shop!" tweeted the official Fortnite Twitter account. "Feel like a Jedi as Lightsabers have returned for a limited time! Drop in game now and show off your skills."
In other Fortnite news, the Fortnite World Cup - which last year pulled in over 2.3m viewers to make it the most-watched competitive gaming event of all time (excluding China) - will not take place in 2020. While all other Fortnite physical esports events will take place online, the World Cup could not take place due to the "limitations of cross region online competition".
Remember Fortnite's Travis Scott concerts? The figures are now in and 27.7 million people showed up over the course of three days to watch. There were 45.8m viewings in total, though, suggesting many players attended multiple viewings.
Developer Epic Games recently released a new social-focussed mode - Party Royale mode. Described as an "experimental and evolving space" the non-combat area wants to be a place where players can "leave [their] weapons and mats behind".