Star Wars Jedi: Fallen Order drops to a new low price on PC
Plus, massive savings across the Battlefield, Dragon Age and Mass Effect series.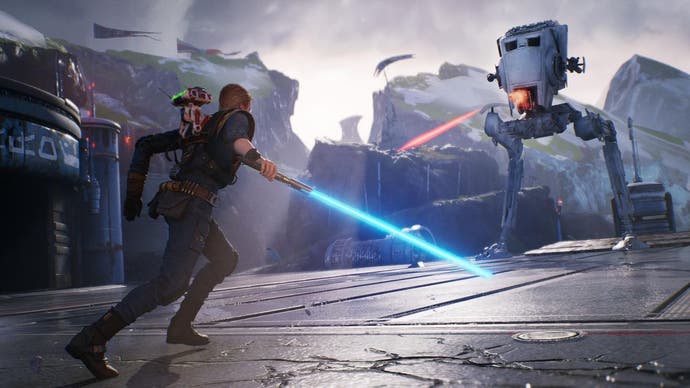 The PC version of Star Wars Jedi: Fallen Order has dropped to a new low price as part of a range of deals on select digital games from EA.
Respawn's force-fuelled adventure is absolutely the headline offer here, with a discount that hasn't been seen outside of the odd grey market key reseller. It's a tempting price for anyone who's had a passing interest in the game for some time. Back in November, it launched to generally favourable reviews, though Emma was somewhat more reserved in her Star Wars Jedi: Fallen Order review.
The discounts are vast and wide across the rest of EA's back catalogue, too. Many you'll no doubt recognise from the last Origin sale, though some cheaper prices are available across the Battlefield, Dragon Age and Mass Effect series.
You can find all the featured games and their sale prices below, where available. All codes activate on Origin.
---
After more top gaming offers? You can find loads over at Jelly Deals. Join us to find the best SD card for Nintendo Switch, our picks for the best PS4 external hard drive or where to find the best Xbox Game Pass Ultimate deal.
---
If a 25-hour RPG from a galaxy far, far away isn't enough for you, then you'll probably want to get ready Star Wars Day too. To mark the occasion, Disney will be debuting a new behind-the-scenes documentary about The Mandalorian on their Disney+ streaming service. On top of that, it will be making Rise of Skywalker available early to all members. If you haven't yet, you can sign up for a 7-day Disney+ free trial to catch both next week.