Star Wars Battlefront out Christmas 2015
Battlefield 5 out Christmas 2016.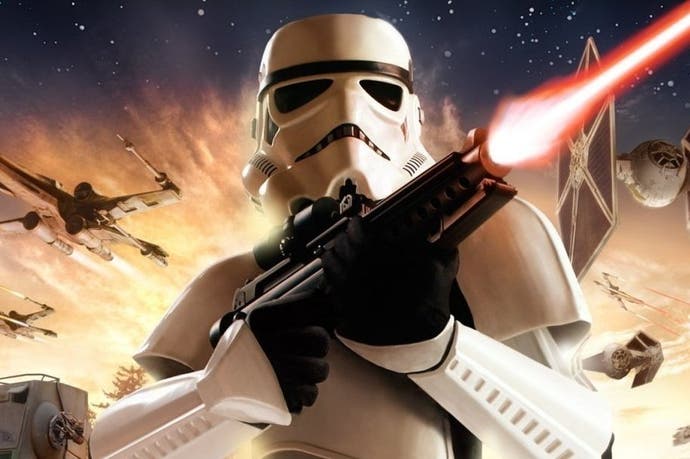 Star Wars Battlefront launches Christmas 2015, EA has announced.
EA boss Andrew Wilson made the announcement during a conference call to investors following the release of the company's Q2 2015 financial results.
This was followed by a tweet from the EA account.
May the Force be with you: Star Wars Battlefront will release for Holiday 2015.

— Electronic Arts (@EA) October 28, 2014
Star Wars Battlefront, which EA said tonight was its "major first-person shooter" for the year, had been expected summer 2015, so it's been pushed back by a few months. But the release window comes as no surprise: The JJ Abrams' directed movie Star Wars: Episode 7 is due out 18th December 2015.
Meanwhile, Wilson said the next Battlefield game from developer DICE, presumably called Battlefield 5, will release in the last quarter of 2016.
"Battlefield 4 continues to add new players and engage existing fans a year after launch," he said.
"As a result of the extended services and content updates that we provide, it's clear that players want to experience the games we're delivering for longer periods of time. Looking into next year, we will ensure that our players have enough time between releases to fully explore the depth and innovation in our shooter titles."
Earlier this evening EA confirmed Battlefield Hardline, the spin-off from Visceral, will launch in March 2015.
"Following this launch, our next Battlefield experience is planned for launch in Q3 FY17," Wilson added. Q3 FY2017 is the October to December 2016 period.
"We want to give Battlefield 4 and Battlefield Hardline players more time to enjoy these games and immerse themselves in a game, the live service, and the community."
DICE is busy with a number of major games in development, including Star Wars Battlefront, Battlefield 5 and the new Mirror's Edge game.