Stalker 2 still alive, new video released
But developer quiet on future.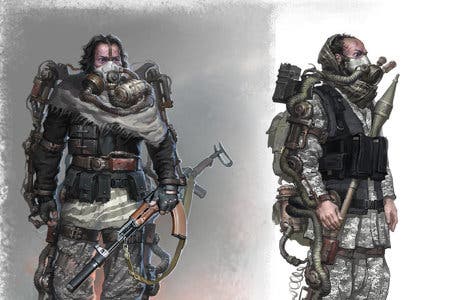 Developer GSC has released a new video for post-apocalyptic shooter Stalker 2 and in doing so has attempted to reassure fans concerned about the game's future.
The Ukrainian developer tweeted a link to the video, below, which shows animations created by a former member of staff. When a follower pointed out this was the case, GSC insisted the work remained in the current game.
In January GSC was forced to confirm that Stalker 2 was still in development following reports of its cancellation late last year.
"The Stalker team is extremely happy!", a post on the official Stalker Facebook page read. "Why? Because we are continuing work on Stalker 2 after the holidays."
Ukrainian news agency UkraNews reported in December 2011 that GSC founder and CEO Sergei Grigorovich had decided to close the company, leaving Stalker 2 canned.
GSC later appeared to confirm the news via its Twitter feed, although promised Stalker 2 development would continue if possible. "We will do our best to continue," GSC wrote. "However, at this moment, nothing is certain."
Grigorovich was apparently unhappy at the progress made with Stalker 2, while Ukrainian law enforcement was interested in taking control of the company.