Square Enix's old-school RPG Lost Sphear gets a new story trailer
You Kanata be serious.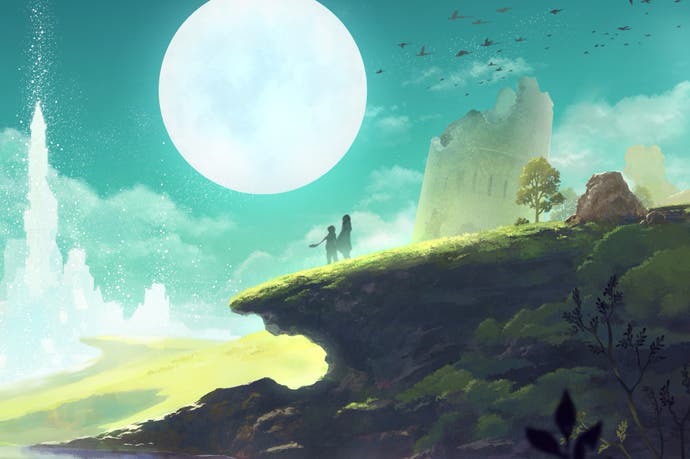 Square Enix has released a new story trailer for its old-school, top-down RPG Lost Sphear, which is due to arrive on PS4, Switch, and PC early next year.
Lost Sphear is the second title from Square's Tokyo RPG Factory, a team established specifically to create J-RPGs in the classic 90s mould. It follows on from the studio's 2016 game I am Setsuna, and is a kind of spiritual successor - sharing the same core systems and delicate watercolour-style aesthetic.
Tokyo RPG Factory's latest adventure charts the story of Kanata, a self-taught swordsman who awakens one day to discover that his entire hometown is disappearing. It's up to Kanata, and his steadily burgeoning band of merry travellers, to stop whatever ominous force is meddling with reality, and restore the world.
Like I am Setsuna, Lost Sphear promises to deliver a heavily nostalgic form of role-playing game, mimicking the classic world exploration and dungeon crawling template of J-RPGs from the 16-bit era. It will also utilise a revamped version of Setsuna's uniqe Active Time Battle system which, says Square, will offer greater freedom in combat.
Lost Sphear is due to release in digital form on the PlayStation Store, Switch eShop, and Steam on Januray 23rd, 2018. Pre-ordering on PlayStation 4 will net you the "Memoirs of the Moon" dynamic theme and two music tracks, while pre-ordering on Steam will conjure up two slightly different bonuses: a Lost Sphear wallpaper, plus two other music tracks.
A limited physical version is also on the way for Switch and PS4. For that, however, you'll need to pre-order on Square's official Lost Sphear site - the relevant PS4 page is here, and you'll want to go here to pre-order it for Switch.
Tokyo RPG Factory's first effort, I am Setsuna, was very much enjoyed around these parts, with Eurogamer contributor Simon Parkin awarding it a 'Recommended' badge in his review.
It "conjures the spirit of the golden age" through its "enchanting story, supported by simple, lost pleasures", he said. "Tokyo RPG Factory has managed to rekindle the wonder and innocence of a once great genre", he concluded, so hopes are high for its successor.