Square Enix unveils first Final Fantasy 7 Remake trailer in over three years
Cloud watching.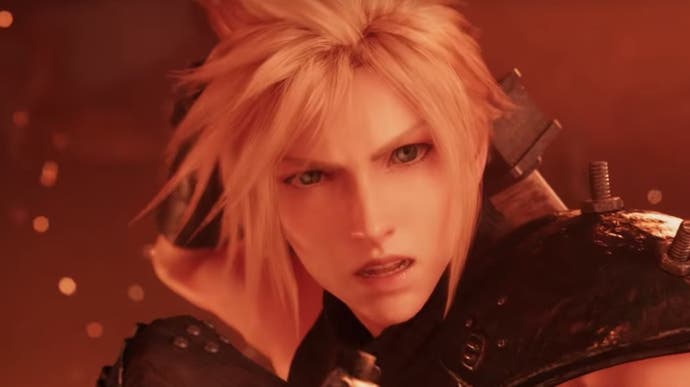 Square Enix has unveiled a brand-new trailer for its hugely anticipated, and long-in-the-works, Final Fantasy 7 Remake, with more news promised to arrive this June.
A remake of Square's beloved J-RPG classic Final Fantasy 7 was first announced for PlayStation 4 during E3 2015. Its crowd-pleasing megaton reveal brought a fancy cinematic trailer, but little in the way of additional details. Things became considerably more tangible, however, at the tail-end of that same year, when Square offered up the Final Fantasy 7 Remake's very first gameplay footage.
Since then, news on the project's progress has been somewhat erratic. In 2017, Square announced that it had moved development away from an external studio. Then, at E3 the following year, it was eager to reassure fans that its Final Fantasy 7 remake was an actual real thing that was definitely being worked on. All of which brings us to the present, and our first new look at the remake since 2015 - which arrived during Sony's recent State of Play livestream:
Following the reveal, Final Fantasy's official Twitter page shared a note from remake director Tetsuya Nomura, who wrote that, "Most of the plans are already in place in the run up to launch, so please bear with us a little longer until we can release more information next month".
That June date for more news also featured at the end of the trailer, so it looks like E3 2019 will be a big 'un for those who've been waiting patiently for a Final Fantasy 7 remake all these years.