Square Enix shares more info about Kingdom Hearts 3's Re:Mind DLC (but there's still no release date)
Photo mode, slideshow mode, fast pass mode, and "Black Code".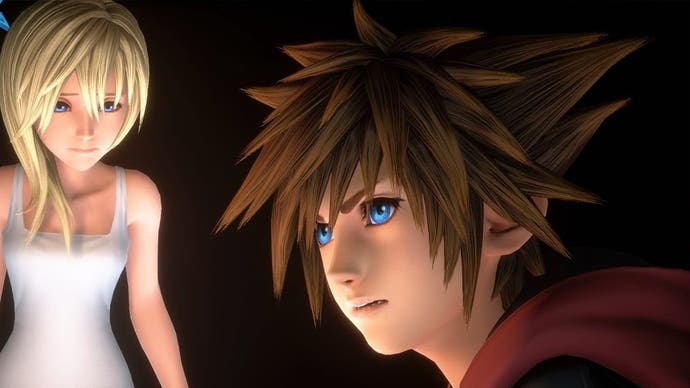 Square Enix has finally released more details about the upcoming Kingdom Hearts 3's Re:Mind DLC, including news that a new trailer for the DLC will release next month.
To celebrate the Kingdom Hearts 3 concert in Osaka, Japan, over the weekend, the developer/publisher also shared information about the upcoming DLC, including a photo mode, slideshow mode, fast pass mode, and "black code", which "lets you tweak the difficulty to extra hard including choosing how much health you have".
Director Tetsuya Nomura also reportedly said that he was still unable to share a release date because "people would get mad at him".
"Photo Mode allows you to pose any of the game's protagonists (and even antagonists in one hilarious example photo) in your chosen setting with props and background effects. Example props included a giant pancake, sparkles, a Dusk, and dream eaters," explained Twitterer Melanie (thanks, Resetera).
Kingdom Hearts Orchestra Osaka EXCLUSIVE DLC INFO
💙 DLC release next month
💙 Photo Mode
💙 Slideshow Mode
💙 Fast Pass Mode
💙 "Black Code"

— Melanie • 👑💙💙💙 (@mel_lifluous3) November 30, 2019
Though keen to emphasise this was only what she heard/saw at the show and has yet to be confirmed via an official press release from Square Enix, Melanie said: "Slideshow mode lets you take the photos you've created and add background music, transitions, zooms and create a slideshow. The example photos were hilarious and showed an incredible range of possibilities.
"Fast Pass Mode and Black Code allow you to change difficulty settings. There were too many potential settings, went by so fast, but Fast Pass Mode lets you essentially one-shot kill enemies and had at least 7 attractions / spells stacked up above the combat menu."
As for Black Mode? That will reportedly permit you to finetune the difficulty to your exact specifications, including specifying how much health you have.
"The example battle was against Marshmallow in Frozen world," Melanie added. "The demo player had to constantly block his swiping attacks and had no way to heal (used a kupo coin though)."
This latest batch of info comes on top of features already confirmed, including new bosses, a bonus gameplay scenario, new cutscenes, and new Keyblades and forms.