Spongebob, Narcos and another show adaptation to join Netflix's game library
Don't get krusty about this.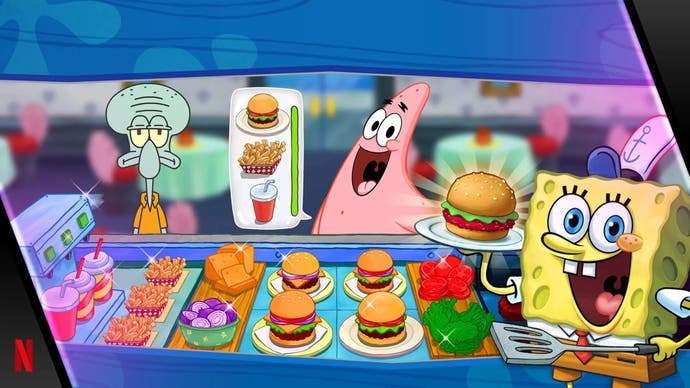 Publisher Tilting Point has announced it is bringing three new games to Netflix's game library.
Tilting Point specialises in mobile free-to-play games. Some of its most recently published games include Warhammer: Chaos and Request, Narcos: Idle Cartel, and SpongeBob: Krusty Cook-Off.
The publisher has now partnered with Netflix to release three games on the platform, with SpongeBob: Get Cooking already available to download and play now.
Another Narcos game called Cartel Wars Unlimited will be released soon, and a different "beloved Netflix show adaptation" has been teased.
The games join Netflix's expanding library, which recently added Desta: The Memories Between as a Netflix exclusive before release on console and PC.
Netflix recently announced its own in-house game studio which will focus on original games.