Splinter Cell Blacklist Collector's Edition comes with a remote controlled plane
"This won't end like it did at the airfield!"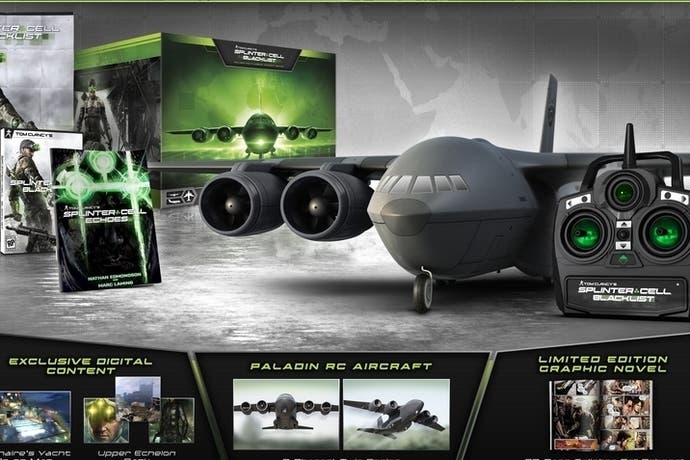 The Xbox 360 and PS3 Collector's Editions of Ubisoft's upcoming stealth action game Splinter Cell Blacklist will contain a remote controlled plane.
The publisher detailed the crazy expensive $169.99 Paladin Multi-Mission Aircraft Edition to IGN, which is said to contain a radio-controlled version of the Paladin airplane Sam Fisher uses as a base of operations, as well as the Splinter Cell Echoes graphic novel, a poster, the "Billionaire's Yacht" co-op map, and the Upper Echelon Pack that includes the "Dead Coast" co-op map, Gold Sonar Goggles and the Upper Echelon Suit.
Ubisoft describes the Paladin as a "custom three-channel, dual-motor plane modeled after the in-game mobile headquarters."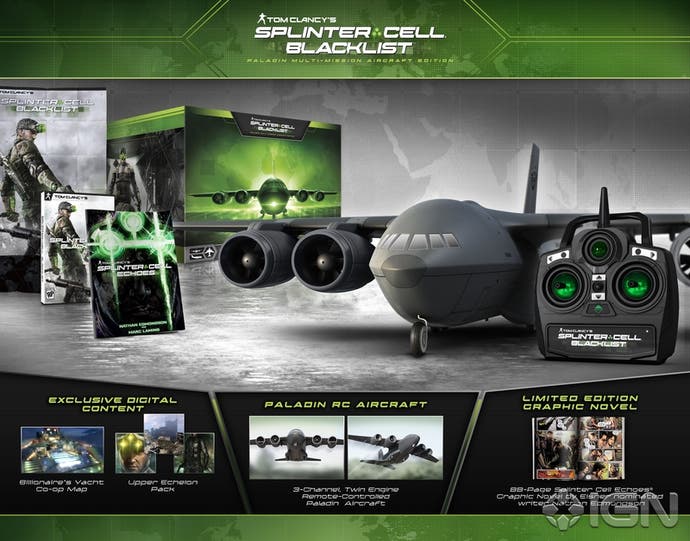 We're not sure if this Collector's Edition is limited to North America or not, but we've contacted Ubisoft and have been told someone is looking into it for us.
Splinter Cell Blacklist is due for Xbox 360, PS3 and PC on 23rd August in Europe and 20th August in North America.