Splatoon 2 Testfire beta now available to download on UK Nintendo Switch eShop
Inkredible.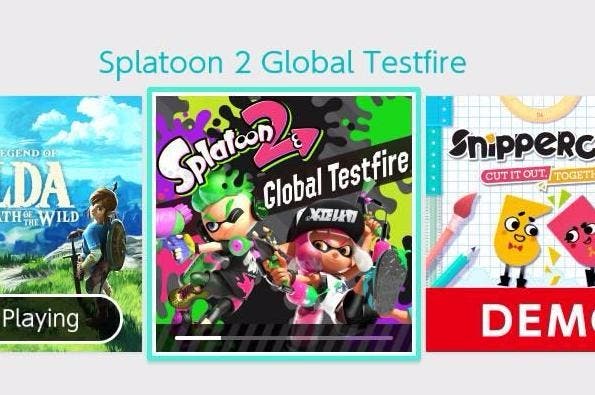 You can now download Splatoon 2's Testfire app - essentially, the game's multiplayer beta - from the UK eShop.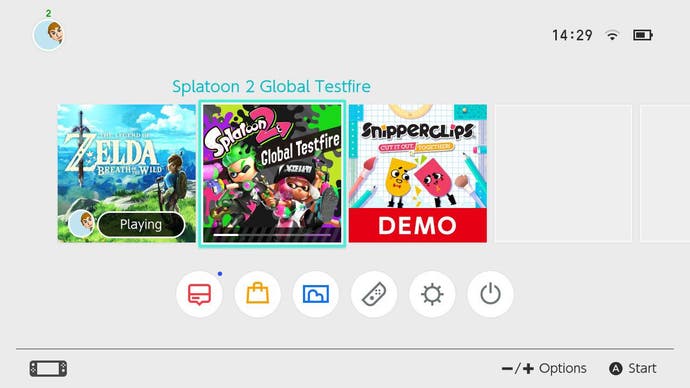 The beta is not live just yet, but the free 410MB download is worth snagging now so you can get playing as soon as possible.
Switch's North American and Japanese eShop stores also added the app over the past week:
Six hour-long tests will take place, starting at 7pm UK time next Friday, 24th March. Nintendo has helpfully provided the following timetable for when you should tune in, although as a global test some of the sessions are in the middle of the UK night: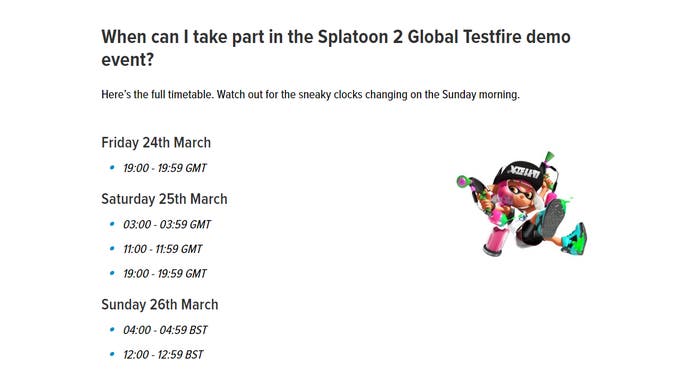 Two maps will be available over the course of the Testfire - Musselforge Fitness and The Reef, each of which will host four-on-four team battles.
It'll be Switch's first real test for how it handles an online-only multiplayer game. We'll be keeping a close eye on how it fares.