Spider-Man swings free in Lego Marvel's Avengers today
Trailer now on the web.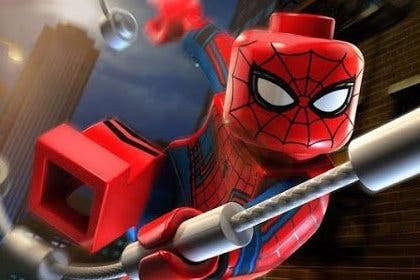 Spider-Man will dangle his way into Lego Marvel's Avengers today as a free download.
You can nab the Spider-Man character pack on PC, PlayStation 3, PS4, Xbox 360 and Xbox One.
Spidey was left out of the base game - although it released way back before Captain America: Civil War arrived in cinemas and introduced Marvel's new Spider-Man incarnation.
Included in the pack are the Marvel Cinematic Universe Spider-Man, classic Peter Parker Spider-Man, Miles Morales Spider-Man, Spider-Girl, Iron Spider and Scarlet Spider.
It will likely be the final addition to Lego Marvel's Avengers, as Lego Star Wars: The Force Awakens is now only just around the corner. And, following that, Phase Two of the Lego Dimensions platform.