Spider-Man PS4 gets two new suits from Far From Home
They were leaked earlier on the web.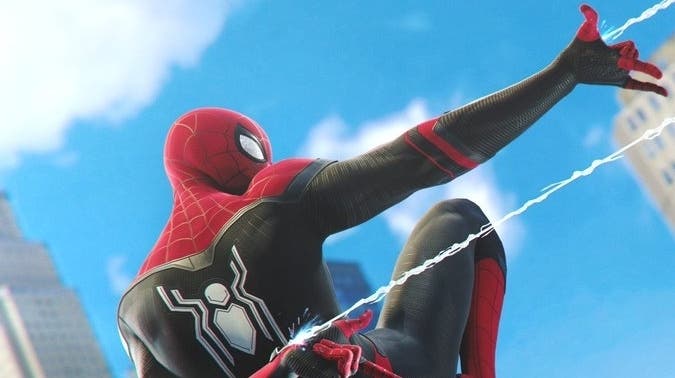 Insomniac Games has officially announced the release of two suits in Marvel's Spider-Man inspired by Spider-Man: Far From Home, and they're available for download right now for free.
In a recent tweet, Insomniac congratulated Marvel and Sony for today's release of the film, but they only included an image of one of the suits being added to the game:
Earlier today the PlayStation Japan Twitter account leaked images of the two new suits, so luckily the images of both were already available online thanks to Twitter users like Nibel:
The suits shown are the Upgraded Suit and the Stealth Suit, both of which you'll recognise if you've seen the Spider-Man: Far From Home trailer. This isn't the first time Insomniac Games has blessed us with suits from the various Spider-Man films, and is sure to keep fans of the PS4 game happy.