SpellTower dev Zach Gage is releasing a new word game this weekend
Typeshift combines anagrams and crosswords puzzles.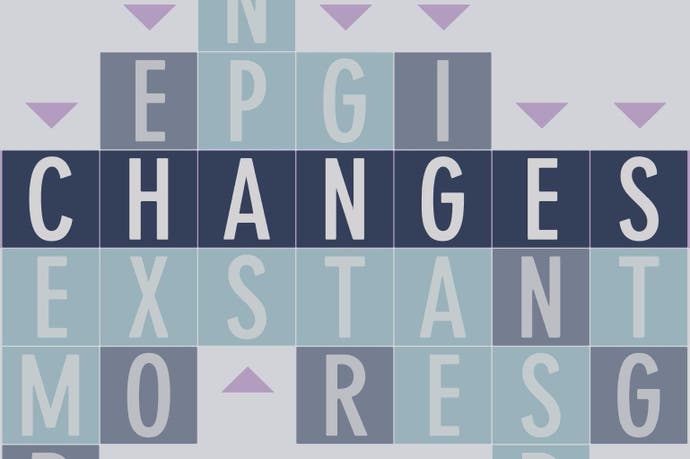 SpellTower, Sage Solitaire, and Really Bad Chess developer Zach Gage is releasing a new word game called Typeshift on 18th March for iOS devices.
Like SpellTower's updated release, Gage is teaming up with Merriam-Webster on this one, allowing the New York-based developer access to the dictionary company's database.
In fact, Merriam-Webster will host its own exclusive browser-based version of Typeshift come its Saturday launch.
Typeshift tasks players with shifting columns of letters to spell out words. The goal is to use each letter at least once, whether you spell lots of little words or fewer, larger words.
A Special Clue Puzzle mode is more like a crossword puzzle where you're given hints about a word, then must sort out the answer using the same column-sliding mechanic.
There will even be daily challenges that will cycle through a ramping level of difficulty each week. Monday puzzles will be simpler, but they'll become increasingly more challenging through Sunday.