Soviet-era shooter Atomic Heart looks wonderfully bizarre in new trailer
Jolly murder bots! Cheerful corpse clowns! A sultry tango!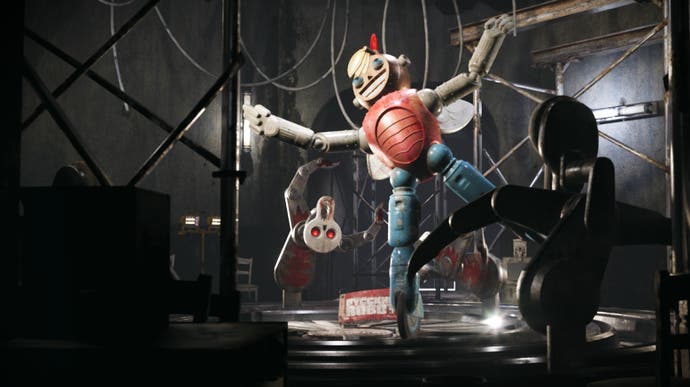 Developer Mundfish has shown more of its Soviet-era shooter Atomic Heart, bursting forth with a trailer that frankly gives Hideo Kojima's Death Stranding efforts a run for their money in terms of exuberant, all-out strangeness.
Atomic Heart is due to release on Xbox One, PlayStation 4, and PC at some non-specific future-point, and Mundfish is currently being fairly enigmatic about the whole thing. All the developer is saying so far is that it's "an adventure first-person shooter" set in "an alternate universe during the high noon of the Soviet Union." You apparently play as special agent P-3, sent on some secretive government mission - and that's your lot as far as solid details goes.
Luckily, Atomic Heart's arresting first proper trailer (which has the faintest whiff of BioShock about it, if BioShock dealt in jaunty surrealism and psychedelic whimsy), offers a little more suggestion of how events might play out - although, be warned, you'll likely be left with more questions than answers. It really is quite something.
And here's a slightly less refined teaser trailer from the game's initial announcement last year, back when it was seemingly being considered as VR title for both PS4 and PC (Mundfish is also working on Soviet Lunapark VR, which appears to be set in the same universe as Atomic Heart):
About the only thing that can be added to that hypnotic display of quietly disturbing wonder comes in the form of three "news" snippets on Mundfish's website. "Machines are uprising!", reads one, "Robots are walking through the halls and corridors of the facility, killing everything that doesn't consist of nuts and bolts. Avoid or kill them but beware the seeker boots!"
"Even the toughest times can't stop the two loving hearts from embracing each other," another one relays, "Explore the world of Atomic Heart to learn more about the love story between the two of employees of the facility #3826."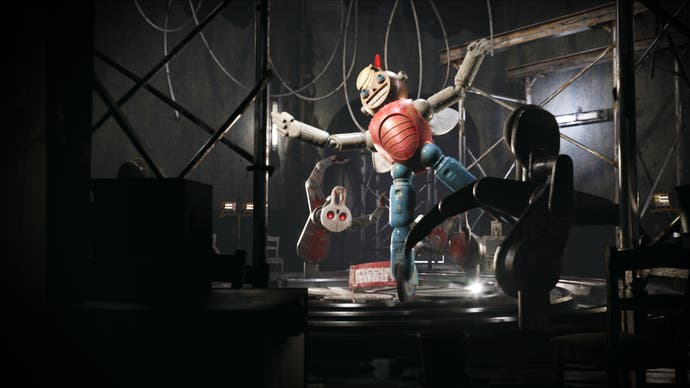 A third and final note reads, "There are rumours between the workers of the facility - the mind-boggling, horrible ones. Tales of the dead rising back up and walking among the living, the abomination of an experiment conducted by Dr. Stockhausen himself...Look for all the clues leading to the horrible revelation, if you dare!" So there you go.
Whatever's going on here, Atomic Heart's trailer certainly suggests one of the more gloriously peculiar and atmospherically distinct gaming experiences of recent times. Its Steam page points to a 2018 release, so hopefully it won't be long before Mundfish shares more.