Sony's Shuhei Yoshida awarded BAFTA Games Fellowship
A champion of indie developers.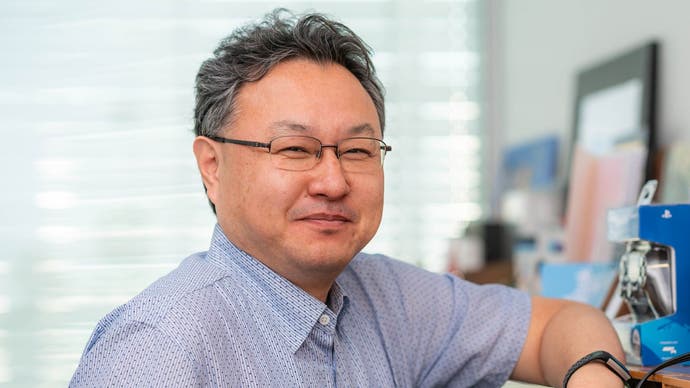 Sony's Shuhei Yoshida has been awarded with this year's BAFTA Games Fellowship.
Yoshida is a pioneer of the game industry, currently the head of Sony Interactive Entertainment's Independent Developer Initiative.
The Fellowship is the highest accolade from BAFTA, recognising outstanding contributions to the games industry. Yoshida will receive the award at this year's ceremony on 30th March.
Yoshida joined Sony in 1993 and helped launch the PlayStation, the company's first gaming console, heading up its third party licensing programme.
In April 2000 he became vice president at Sony Computer Entertainment America; by May 2008 he was promoted to president of SCE Worldwide Studios.
Later, in 2019, he was chosen to head the company's Independent Developer Initiative, to support indie developers on PlayStation by making game development accessible to smaller creators.
It's for this support of independent developers that Yoshida is receiving the Fellowship.
"Yoshida's BAFTA Fellowship recognises him as a champion of independent developers," reads a press release from BAFTA. "Through his personal social media presence and his corporate endeavours he has consistently nurtured the creativity and innovation of the indie games industry, and regularly champions indie games through podcasts, official PlayStation videos, and the wider games media."
"Throughout my career, I've had the privilege of working with incredibly talented teams who've developed some of the best games in the industry. I've always celebrated alongside these developers as their games have received well-deserved awards – it is an amazing honour for me to receive an accolade of my own," said Yoshida.
Jane Millichip, CEO of BAFTA, said: "Shuhei Yoshida is a pioneer in the games world and is hugely deserving of a BAFTA Fellowship. His collaborative, supportive approach continues to drive progress within the industry, using his platform to promote the voices and craft of others and champion the work of independent designers, studios and creatives. We look forward to honouring his contribution to games at the ceremony on Thursday 30 March."
The 19th annual BAFTA Games Awards will take place in London on 30th March, hosted by esports and gaming presenter Frankie Ward.