Sony unveils God of War limited edition custom PlayStation 4 Pro
It could be Norse.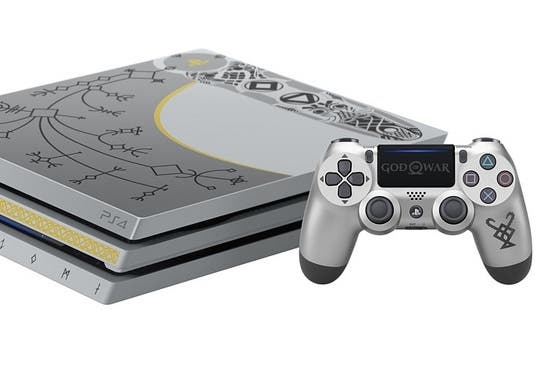 Sony has revealed that a new God of War themed custom PS4 Pro will be launching on April 20th, the same day that Kratos' makes his highly anticipated return on the console.
As is usually the case with Sony's custom PlayStation 4 efforts, it's probably fair to say that the bold, limited edition design won't be to everyone's taste - but your mileage may vary: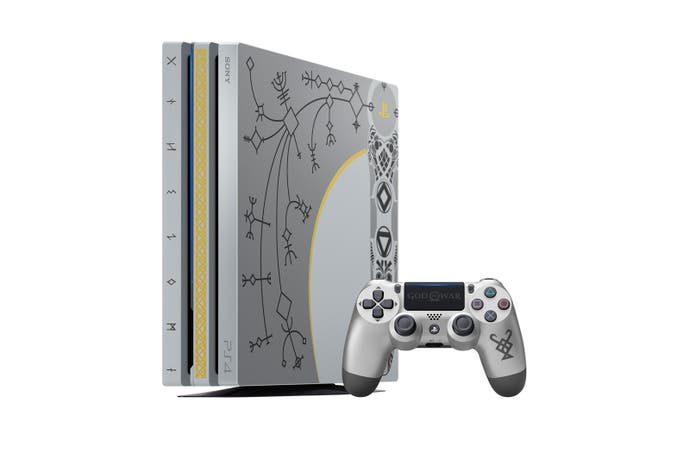 Sony is calling the design "Leviathan Grey", and it's apparently inspired by Kratos' in-game axe. A purchase will get you the custom 1TB PS4 Pro console itself, alongside a matching Dualshock 4 wireless controller, and a physical copy of the God of War Day One Edition.
To accompany the promo images, Sony has offered a few words on the genesis of the design. "The top front panel," it explains, "is the Axe skill tree you'll use in-game to upgrade your axe, along with the runic gem slots on the handle that enable unique special abilities." That's probably reassuring for those that took a quick glance and saw a pendulous dong.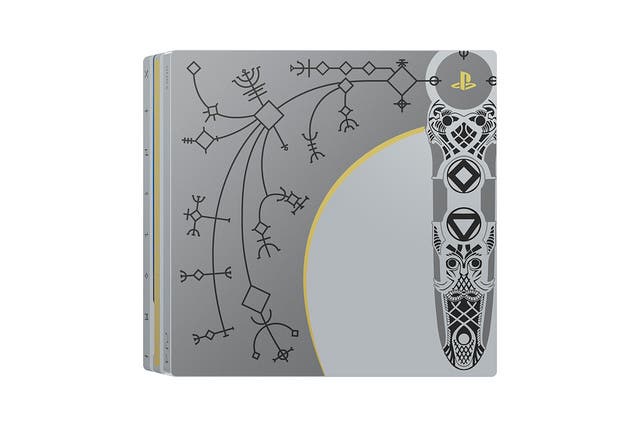 Meanwhile, "the side panels are trimmed with a beautiful Norse design, and the runes on the front each represent a realm in the game. The Leviathan Grey DualShock 4 wireless controller has the Huldra Brothers brand on it". In fairness, the whole thing looks a bit swisher in the accompanying video, where you can glimpse the console's reflective sheen.
God of War and the limited edition PS4 Pro will arrive on April 20th. Sony offers no price for the latter, but suggests that interested parties check their local retailer for availability.