Sony sending out PlayStation Now beta invites
In the US, anyway.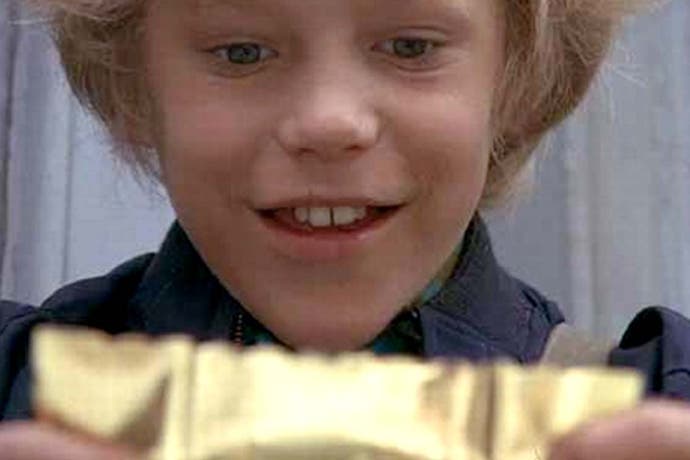 Sony has begun sending out invites to its upcoming PlayStation Now game-streaming service, users report.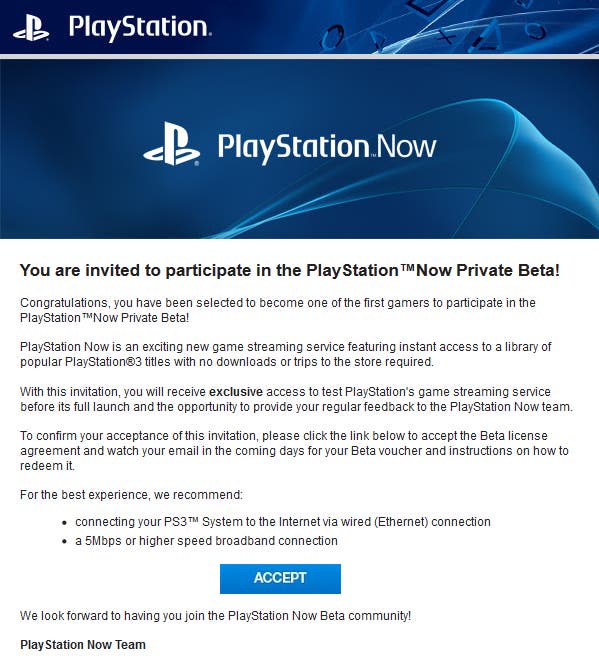 A small number of US PlayStation 3 owners recieved their beta invitations last night via email, (thanks, NeoGAF).
No mention was made of when the beta test would actually begin, but the invite's wording suggests that testing will commence shortly.
Sony recommended that beta participants have a 5Mbps or higher broadband connection and that they connect their PS3 to the internet via a wired ethernet cable.
"Congratulations, you have been selected to become one of the first gamers to participate in the PlayStation Now Private Beta!" the invitation reads.
"PlayStation Now is an exciting new game streaming service featuring instant access to a library of popular PlayStation 3 titles with no downloads or trips to the store required.
"With this invitation, you will receive exclusive access to test PlayStation's game streaming service before its full launch and the opportunity to provide your regular feedback to the PlayStation Now team.
"To confirm acceptance of this invitation, please click the link below to accept the Beta license agreement and watch your email in the coming days for your Beta voucher and instructions on how to redeem it."
Sony previously invited US PlayStation owners to sign up for more information on PlayStation Now - it looks like the current crop of recipients have been taken from those who responded.
The company has created brand new PS3 hardware to power PlayStation Now, Digital Foundry revealed earlier this month. The streaming service uses custom console units built into single rack servers to reduce latency.
PlayStation Now is expected to reach Europe in early 2015.