Sony invests $250m in Fortnite maker Epic
Unreal.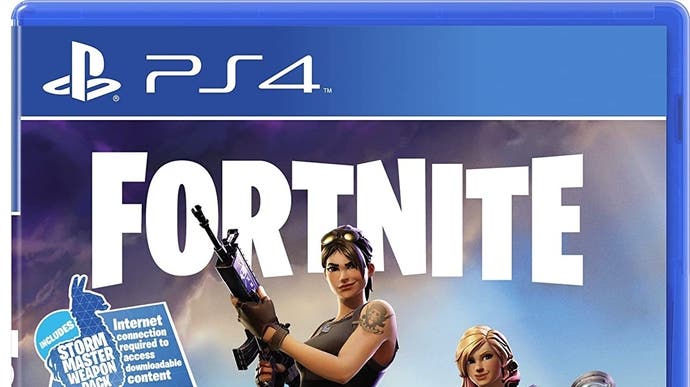 Sony has invested $250m in Epic.
The "strategic" investment gives Sony a minority interest in the Fortnite maker.
"The investment cements an already close relationship between the two companies and reinforces the shared mission to advance the state of the art in technology, entertainment, and socially-connected online services," Sony said.
"The investment allows Sony and Epic to aim to broaden their collaboration across Sony's leading portfolio of entertainment assets and technology, and Epic's social entertainment platform and digital ecosystem to create unique experiences for consumers and creators."
According to Sony boss Kenichiro Yoshida, the investment allows the Japanese company to "explore opportunities for further collaboration with Epic to delight and bring value to consumers and the industry at large, not only in games, but also across the rapidly evolving digital entertainment landscape".
To put the investment in context, senior analyst at Niko Partners, Daniel Ahmad said Sony's $250m nabs it a 1.4 per cent minority stake in Epic, which values the company at $17.86bn. Chinese tech giant Tencent has a 40 per cent stake after a $330m investment made in June 2012. Epic boss Tim Sweeney remains the majority stakeholder.
Quick thread on Sony and Epic deal:

Sony made a strategic investment of $250 million in Epic Games to acquire a 1.4% minority stake.

The investment cements an already close relationship. Is to explore opportunities for further collaboration, primarily around entertainment. pic.twitter.com/Moin0hUWJu

— Daniel Ahmad (@ZhugeEX) July 9, 2020
Epic and Sony already established a close relationship with the unveiling of Unreal Engine 5 running on a PlayStation 5. Sony also gets exclusive Fortnite skins, available only to PlayStation Plus subscribers.
Writing on Twitter, Epic boss Sweeney said "serious investment discussions" followed from the PS5 Unreal Engine 5 demo. "I guess they liked it!" he added.
According to VentureBeat, Epic has confirmed it will still be able to publish to other non-Sony platforms, so don't expect Fortnite to go PS5 exclusive any time soon.
As for Sony, it's spent big on video games in recent years with the PS5 on the horizon. In August 2019 it splashed out $229m for Spider-Man PS4 developer Insomniac Games, and is reportedly sniffing around Digital Extremes (Warframe) and Splash Damage (Brink, Gears Tactics) owner Leyou Technologies.
But this Epic deal is clearly about more than just video games. Fortnite is now an enormous platform in which music artists perform and current affairs debates are held alongside players shooting each other to bits. Fortnite recently held a virtual Travis Scott concert and an incredible 27 million people tuned in. Given Sony's stakes in the music and film industries, you can see why it would want a piece of the pie.