Sony finally offers up settlement for 2011 PSN hack
If you live in the US.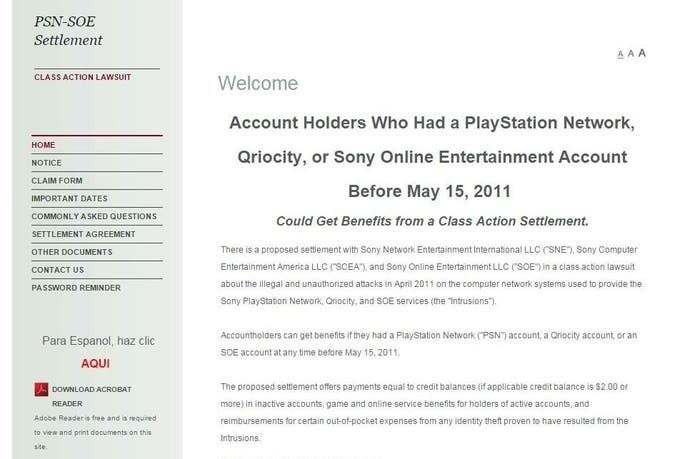 Sony is contacting US PlayStation Network users with details of how they can claim compensation for the infamous 2011 PSN hack.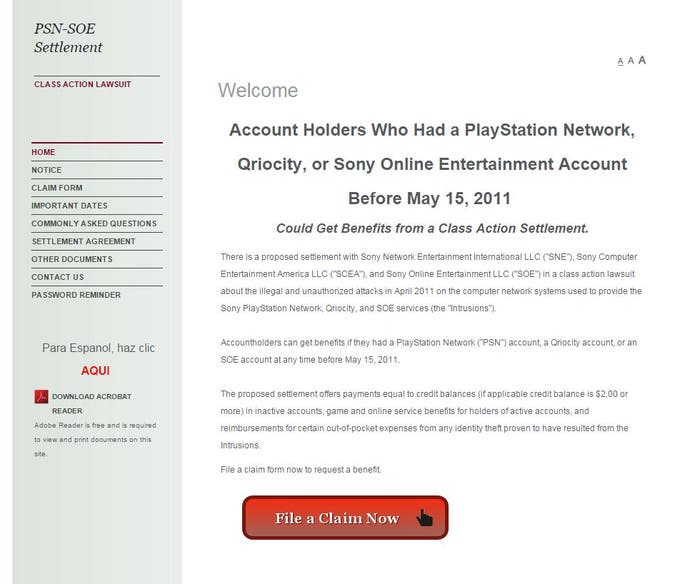 The offer is open to anyone in the US who held a PSN, Qriocity or Sony Online Entertainment account before 15th May 2011.
Customers are being directed to PSNSOESettlement.com, where you can find a form to fill in.
The 2011 PlayStation Network hack left PlayStation 3 and PSP users around the world unable to play online for 23 days.
Personal details from approximately 77 million accounts were stolen during the attack, which Sony waited up to a week before warning users of.
But, despite the worldwide nature of the issue, only US users are eligible as the compensation is the result of a US-based class action law suit.
Last year Sony settled the claim by offering up to $15m in compensation - although the goods it is offering are digital rewards, and mostly for old games.
Eligible customers can choose between three months of free PlayStation Plus, or a free PS3/PSP game download.
The PS3 games on offer are Dead Nation, inFamous, LittleBigPlanet, Super Stardust HD and rain. The PSP games on offer are LittleBigPlanet, ModNation Racers, Patapon 3 and Killzone Liberation - many of which were offered as compensation alredy after the outage, as part of Sony's 'Welcome Back' pack.