Sony finalises PS4 launch titles and prices
UPDATE: Blacklight: Retribution and flOw to miss EU PS4 launch.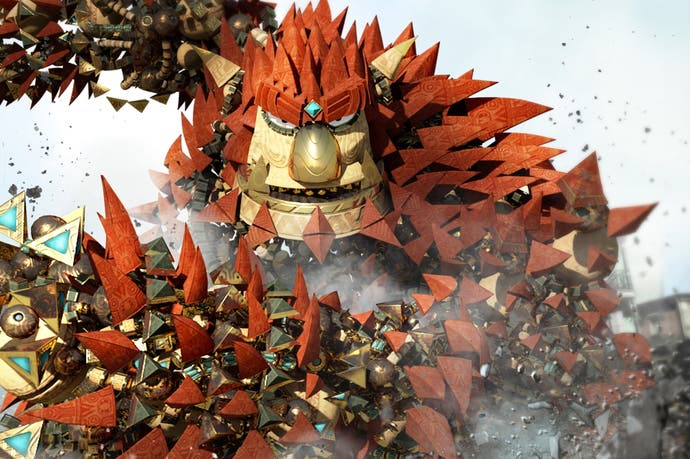 UPDATE: Astute readers may have noticed Blacklight: Retribution and flOw don't appear anywhere on this list, despite previously having been announced as launch titles and the former being ready for the US PS4 launch a fortnight ago.
Not to worry, dear readers. There is a delay, but it shouldn't be long. "Both flOw and Blacklight have been subject to brief delays," noted SCEE Blog manager (and former Eurogamer US news editor) Fred Dutton in a comment on the PlayStation Blog. "They should be with you next week, but I will 100 per cent confirm the date as soon as possible."
There is a workaround to this for Blacklight, however. You can access Zombie Studios' free-to-play shooter by setting up a US PSN account. Eurogamer YouTube editor Ian Higton has confirmed this and has even uploaded video of him playing onto his Facebook page.
ORIGINAL STORY: Sony has finalised the European PlayStation 4 launch titles and their prices over on the PlayStation Blog.
There are 26 games in total available at the PS4's European launch this Friday, including Sony-made games Killzone Shadow Fall and Knack, as well as third-party games Battlefield 4 and Assassin's Creed 4.
There is also a mix of indie games, such as Resogun, and subscription-based games that are free to download, such as DC Universe Online.
The list, below, reflects the new, lower pricing for EA and Ubisoft PS4 games compared to their Xbox One versions.
It also includes PlayStation Plus-related discounts.
PlayStation Plus:
Resogun - 100 per cent discount
Contrast - 100 per cent discount
Assassin's Creed 4 - Aveline Ship Figurehead DLC - 100 per cent discount
Trine 2 Complete - 20 per cent discount (29th November - 13th December)
Super Motherload - 10 per cent discount (29th November - 13th December)
PlayStation 4:
Angry Birds Star Wars - £32.99/€34.99
Assassin's Creed 4: Black Flag - Standard Edition - £54.99/€69.99
Battlefield 4 - £54.99/€69.99
Call of Duty: Ghosts - £54.99/€69.99
Contrast (included in PS Plus) - £12.79/€14.99
DC Universe Online - free
Escape Plan (Cross-Buy PS Vita/PS4) - £9.99/€12.99
Escape Plan Collection (Cross-Buy PS Vita/PS4) - €19.99/£15.99
FIFA 14 - £54.99/€69.99
Flower (Cross-Buy PS3/PS Vita/PS4) - £6.49/€7.99
Injustice: Gods Among Us Ultimate Edition - £52.99/€59.99
Just Dance - £39.99/€49.99
Killzone Shadow Fall - £52.99/€59.99
Knack - £52.99/€59.99
Lego Marvel Super Heroes - £52.99/€59.99
Madden NFL 25 - £54.99/€69.99
NBA 2K14 - £54.99/€69.99
NBA LIVE 14 - £54.99/€69.99
Need For Speed Rivals - £54.99/€69.99
Putty Squad - £16.99/€19.99
Sound Shapes (Cross-Buy PS3/PS Vita/PS4) - £9.99/€12.99
Super Motherload - £11.99/€13.99
Trine 2: Complete Story - £14.49/€16.99
Resogun (included in PS Plus) - £12.79/€14.99
Warframe - free
War Thunder - free