Sony developing Console Wars film chronicling Nintendo vs. Sega years
Co-written and directed by Seth Rogen.
Sony Pictures has bought the rights to Console Wars, an upcoming account of how a small start-up named Sega took on the 1990s industry might of Nintendo.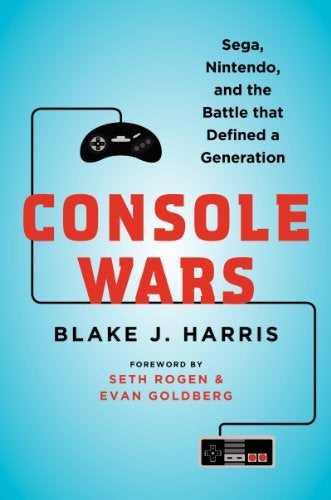 Soon to be published in book form, Console Wars was written by author Blake Harris and includes testimonies from hundreds of people who witnessed first-hand Nintendo and Sega's many behind-the-scenes battles.
Console Wars' film incarnation already has Knocked Up and This is the End star Seth Rogen signed up to co-write and direct, Book Trade reports, alongside long-time collaborator Evan Goldberg.
Rogen and Goldberg obviously have an interest in the material - the pair wrote the foreword for Console Wars the book, which will be published on 19th June 2014.
A straight documentary is in the works too, for which the pair will act as producers.
Sony's film version has been labelled a "behind-the-scenes business thriller". Perhaps the original PlayStation will get a cameo?