Sony announces full PlayStation Experience 2017 livestream schedule
Dreams! The Last of Us Part 2! Ghost of Tsushima!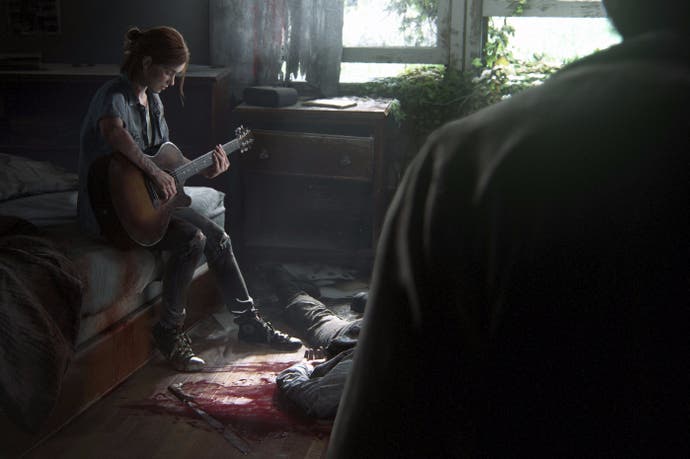 Sony has announced the full timetable for its 2017 PlayStation Experience event, due to be held - and livestreamed - from 4am on Saturday, December 9th, in the UK. Notable occurrences include the first new showing of Media Molecule's Dreams in absolutely ages, as well as a chat with the cast of Uncharted and The Last of Us Part 2.
Sony readily admits that its biggest reveals of 2017 have already been shown at this year's E3 and Paris Games Week, but it does promise "a few stocking stuffers" during PSX's opening event. These will apparently include "candid" discussions with developers, updates on key titles, and special announcements.
Once the initial festivities are over, early risers will have a good few hours to recuperate, as the PSX panels don't begin in earnest until 7pm in the UK.
Up first on the panel front is a session dedicated to PlayStation VR. It begins at 7pm, and will include "a candid conversation between two legends as they discuss developing their new PS VR title and lessons from VR development". But who could they be?
Next on the list - at 8.30pm in the UK - Media Molecule's Siobhan Reddy, Mark Healey, and Alex Evans will be offering an in-depth look at the studio's long-in-development Dreams. It hasn't been shown publicly for (by my calculations, at least) well over a year now, so it'll be exciting to see the progress that Media Molecule has made since then.
There's more new game stuff at 11.30pm, when Sucker Punch will be discussing its forthcoming samurai action title, Ghost of Tsushima. There'll be some insight into the making of the game's reveal trailer, a look at some concept art, and a bit of a chat about the studio's reference trips to Japan. That makes it sound like Sucker Punch is holding the big stuff back for another occasion, but I could be wrong!
Rounding things off are two Naughty Dog panels. At 1am in the UK (that's Sunday, December 10th), various Uncharted cast members will be sharing their memories of the series in this, its tenth anniversary year. You can expect to hear professional mouth sounds from the likes of Nolan North, Emily Rose, Richard McGonagle, Claudia Black, Laura Bailey, Troy Baker, Graham McTavish, and Robin-Atkin Downes.
Following that at 2am, The Last of Us Part 2's director and writer Neil Druckmann, co-writer Halley Gross, and cast members will be discussing the making of that infamous Paris Games Week trailer, perhaps even offering a little more context for the controversial scene.
Here's the full schedule of panel events for your diary:
PlayStation VR game panel - 7pm GMT/8pm CET Saturday, 9th December
Media Molecule presents Dreams - 8.30pm GMT/9.30pm CET Saturday, 9th December
IGN ranks the top 10 PlayStation games of all time - 10pm GMT/11pm CET Saturday, 9th December
Ghost of Tsushima: From concept to reveal - 11.30pm GMT/12.20am CET Saturday, 9th December
Uncharted 10th anniversary celebration - 1am GMT/2am CET Sunday, 10th December
The Last of Us Part 2: Meet the cast - 2am GMT/3am CET Sunday, 10th December
You can watch it all happen live from 4am GMT/5am CET on December 9th, via the wonders of modern streaming technology on the PlayStation website, Twitch, YouTube, and Facebook.