Sonic's getting a new 3D animated series on Netflix in 2022
According to now-deleted official tweet.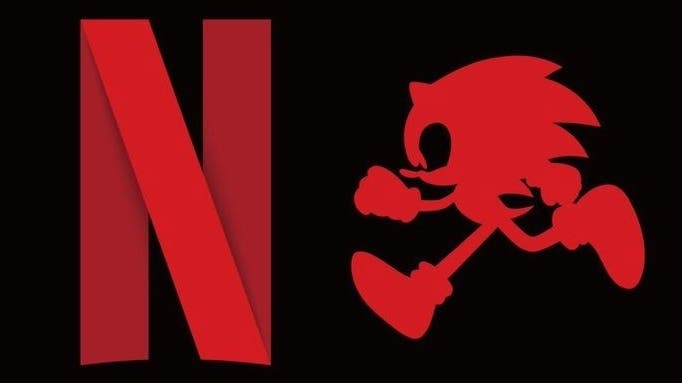 Netflix's relentless onslaught of video game adaptions continues with the announcement - apparently somewhat premature, given its later deletion - that it's working on a new 3D animated adaptation of Sega's beloved Sonic the Hedgehog.
That news originally surfaced in an announcement posted to the official NXOnNetflix Twitter account. While accompanying details were scarce, Netflix did note the new Sonic series will be a collaboration between Sega, media and production company WildBrain (which makes the Carmen Sandiego series for Netflix), and Man of Action Entertainment - the "creative studio and writers collective" behind the likes of Ben 10 and The Avengers: Earth's Mightiest Heroes.
Hopefully we'll get more news on Netflix's Sonic project - which is due to arrive in 2022 - some time in the not-too-distant future. A certain Game Awards show, scheduled for tonight, might, for instance, be an excellent place to hold an proper, official reveal.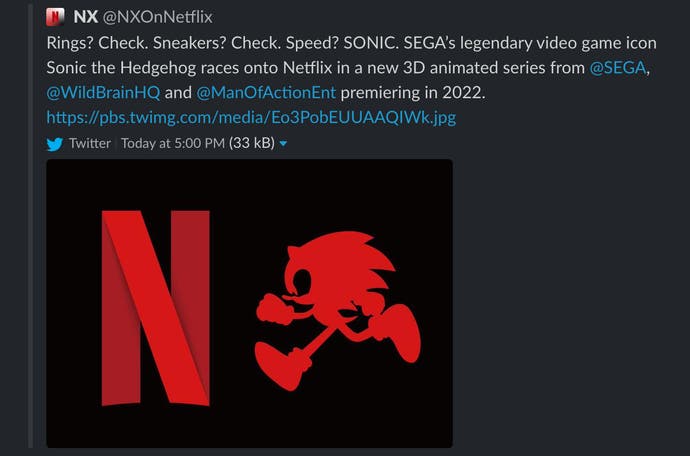 Netflix's Sonic series is only the latest in a long line of animated TV outings for Sega's blue mascot, of course, with the earliest adaptation - DiC Animation City's 2D Sonic the Hedgehog - having launched all the way back in the 90s. More recently, the hedgehog appeared in Sonic Boom, a well-received CGI adventure, which ran from 2014 to 2017.
Sonic's newly announced series follows a multitude of other Netflix video game ventures, including animated takes on Castlevania, Dragon's Dogma, and Carmen Sandiego, as well as live-action efforts such as The Witcher. The streaming service also has two Resident Evil adaptations in the works - a live-action show focussed on the exploits of the Wesker kids, and a CGI effort, Resident Evil: Infinite Dark, which features Leon S. Kennedy and Claire Redfield.
Netflix's new Sonic series won't be the hedgehog's only media outing in 2022. A sequel to last year's Jim Carey starring Sonic the Hedgehog movie is due to release on 8th April 2022.