Sonic creator's Ivy the Kiwi? arrives on iOS
Cheaper than the DS and Wii retail versions, but with only half the levels.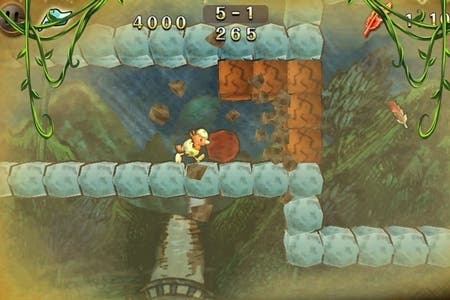 Sonic creator Yuji Naka's DS and Wii puzzle/platformer Ivy the Kiwi? has just arrived on iOS in both free and paid versions. The latter is currently on sale for £1.99 / $2.99, while it usually costs $4.99.
The free version has fewer levels and ads while the paid app contains 50 stages, which is still only half of what the original DS and Wii versions had. Still, it's much cheaper than either of those. [Editor's note: The shorter 50 stage version of Ivy the Kiwi? is available on DSiWare for 500 Nintendo Points. Still, the iOS port is cheaper while the sale lasts.]
The port is also compatible with iOS 6.0's new "challenge" features wherein both paid and free users can compete with one another by sharing their score data.
Prope's adorable puzzle/platformer tasks players with drawing vines into existence to guide a cute baby bird to safety. Our Christian Donlan was fond of the DS original, which he called "a sweet-natured distraction" in his 7/10 Ivy the Kiwi? review.
See the iOS version in action in its release trailer below.