Sonic creator Yuji Naka leaves Square Enix after Balan Wonderworld flop, may retire
"I can't talk about the reason now..."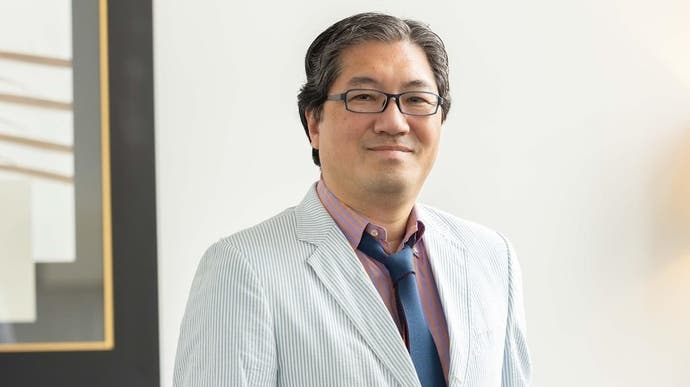 Sonic creator Yuji Naka has confirmed his exit from Square Enix, and said he may retire.
In a tweet, Naka said he left Square Enix at the end of April. Balan Wonderworld, which Naka directed and Square Enix published on multiple platforms in March, flopped at retail. It sold less than 2100 copies in its opening week in Japan, and failed to make the top 40 in the UK physical chart.
On his departure from Square Enix, Naka said: "I can't talk about the reason now, but I hope I can talk about it when the time comes. As for future activities, I'm 55 years old, so I may retire."
メディアの方やユーザーさんにお問い合わせ頂くので、2021年4月末でスクエニを退職いたしました。理由は今はお話出来ませんが、時が来ればお話出来ればと思います。今後の活動については、もう55歳なので引退もありかも知れませんね。写真はセガハードヒストリアの取材で撮って頂いた写真になります。 pic.twitter.com/YgFT0eq2Jk

— Yuji Naka / 中 裕司 (@nakayuji) June 5, 2021
Martin Robinson penned Eurogamer's Balan Wonderworld review, calling it "surreal, enigmatic and often sloppily executed".
The game marked Naka's grand return, with the legendary Sonic the Hedgehog programmer reunited with the designer of Sega's mascot Naoto Ohshima. The pair last worked together on 1998's Sonic Adventure.
"This is a platformer that feels like it's been lifted from a different time altogether, the traces of 90s Sonic Team evident from the fundamentals up," Robinson wrote.
Eurogamer has asked Square Enix for comment.