Something strange is happening to Fortnite's floating island
We need to talk about Kevin.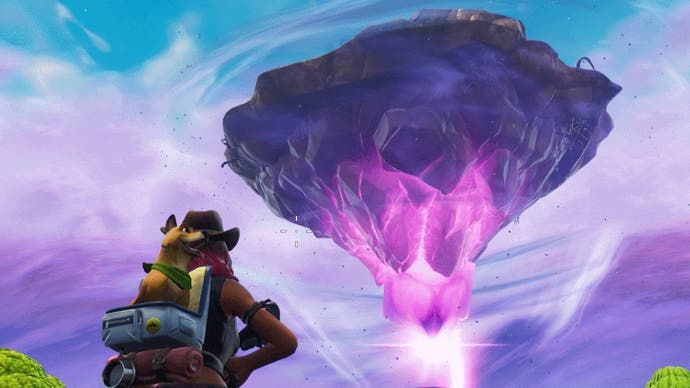 Fortnite's map is continually evolving - we've had rockets, meteors, and most recently a giant purple cube (nicknamed Kevin) which spent several weeks rolling over the grassy hills of Lazy Links. Having transformed Loot Lake into a millennial version of the Wizard of Oz, the cube seems to have reached the next phase of its transformation stage, as Fortnite's floating island is starting to look a little - well - different.
You may recall the island's house used to only have giant purple crystals in the basement, but in the past days some cubist tendrils have wormed their way up the walls. They're indestructible and cover both the inside and outside of the house, and there's an ominous smoky haze emanating from within. It kind of looks like the Minecraft Nether has invaded Fortnite - what a collaboration that would be.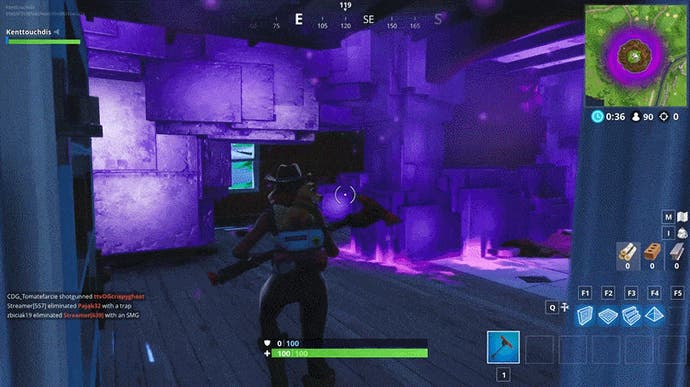 Along with the purple growths, the cube itself - previously positioned underneath the floating island - has begun to change. As spotted by zAmaz_ on Reddit, it's currently emitting a pulsating light, while the runes that previously decorated the object have mysteriously disappeared. Strange indeed.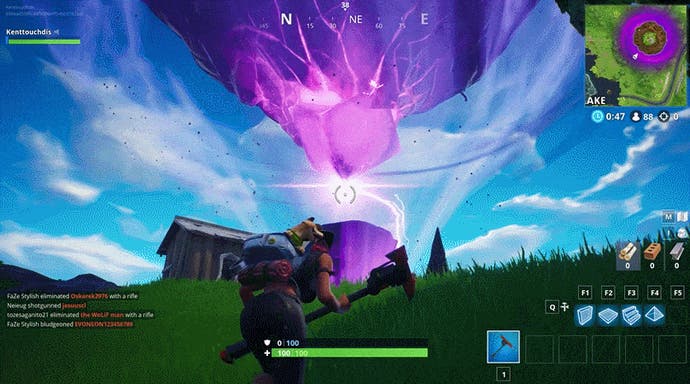 Taking all these hints into consideration, a map-changing event appears to be imminent, as the island is also nearing the end of its rune-hopping journey. The floating mound should reach the final rune near Salty Springs in the next few days - and Epic seems to be really ratcheting up the tension to something big.
In other Fortnite map news, there have been gradual changes to make the map feel a little spookier for Halloween. Along with various Halloween decorations, there are also doorbells, so you can go trick or treating to your heart's content.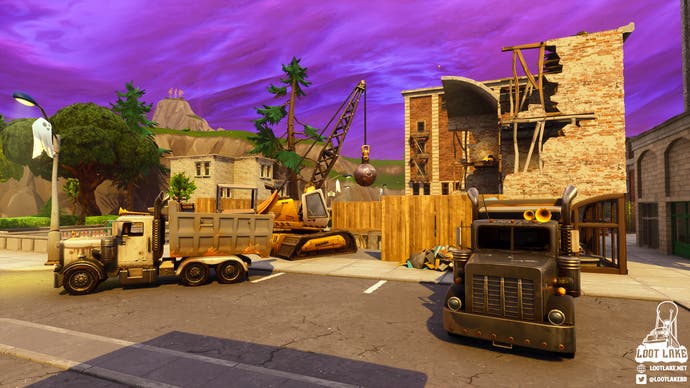 The infamous building in Tilted - which was briefly an an outdoor sports shop until it was wrecked by the cube - is now being demolished once again. This time, it's being done by construction tools - although it remains to be seen whether Fortnite's longest-running gag is finally over.
And, of course, the latest update also introduced a quad bike capable of smashing through walls - so if some of the new additions are too scary for you, simply knock 'em down with that. Simple.