Watch a wastelander complete Fallout 3 on Hard Mode without ever healing
With self-imposed permadeath and no companions.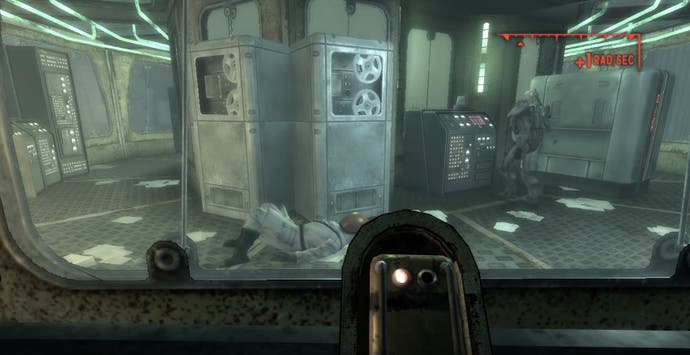 YouTuber Many A True Nerd has completed Fallout 3 on Hard Mode without ever healing and implementing a self-imposed permadeath ruleset.
Oh, and he also refuses to use companions.
As such, every moment of damage is a catastrophic event in this 14+ hour playthrough.
First reported by Kotaku, this insane playthrough took an untold number of hours of practice. Many A True Nerd had already completed Fallout 3 killing every single living thing in the Capital Wasteland (except for children, who are strangely immortal) and even rolled credits on Fallout: New Vegas using the same no healing and permadeath ruleset.
Fallout 3 was more challenging than Obsidian's sequel, however. "Fallout 3 is much harder, mostly because it's much more random," Many A True Nerd told Kotaku. "New Vegas is complex but mostly predictable - it gives you mostly safe corridors to navigate the early game, and enemies have quite precise and small areas within which they have to stay."
As such, the masochistic player had to cleverly cater their approach to this ridiculous challenge. They do a lot of sneaking, opt to do some late story missions first because the enemy spawns are tailored to your rank and thus less dangerous early on, and he even goes out of his way to keep his karma setting at neutral so he won't make many enemies. A true Capitol politician if there ever was one!
"The best thing about doing YOLO in Fallout 3 is [that] the game rewards effort and planning by letting you slowly become master of the Wasteland," Many A True Nerd told Kotaku.
It's unclear if Many a True Nerd will tackle Fallout 4 in such a fashion. According to the pro player, Fallout 4's "character/gun improvements are much more marginal, and progress steadily over time.
"I liked the feeling of claiming an item, and knowing immediately that a whole family of threats has been taken entirely out of the game," he said of Fallout 3. Indeed the Ghoul Mask turns the fleshless fiends into friendlies and the Dart Gun can cripple aggressive Deathclaws, making them a mild threat.
Many A True Nerd may have completed Fallout 3's main campaign, but that doesn't mean he's done with this playthrough. He's still alive and there's still DLC to tackle. The legends continues.