Sledgehammer defends controversial Modern Warfare 3 content
"It's not a matter of trying to be gratuitous."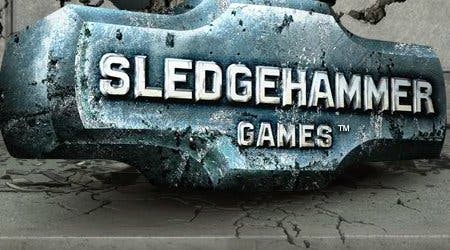 Modern Warfare 3 has some "pretty shocking" moments, according to Sledgehammer Games' creative director Bret Robbins.
"But like I said before, it's not a matter of trying to be gratuitous about it, doing shocks for shock value," he told VentureBeat.
THERE MAY BE SPOILERS AHEAD.
Robbins' comments come after the controversial "Modern Warfare 3 girl" video clip was leaked onto the internet. This showed home videoed footage of a young girl and her mother being killed in an explosion from a parked truck that proceeded to belch chemicals across the Westminster district of London.
"We wanted to show, certainly in some particular cases, we wanted to show the effect of war," explained Robbins - not referring specifically to the above scene, but to Modern Warfare 3 in general.
"What happens if a modern American city gets attacked? What would that be like, what would you see? If you were walking down the street, what would happen?
"Civilians are part of that, innocent people are part of it unfortunately."
Modern Warfare 3's story takes place around the world, in a fictional World War 3 scenario. The world's most recognised cities are ravaged by terrorist attacks.
"How do you go about blowing up the world?" asked Robbins. "You just come up with scenes and moments that would make sense within the story. So you don't do it just for the sake of blowing everything up, just for the fun of it.
"Does this make sense? Should the characters actually be here at this time? Does this fit the plot? You want it to be exciting, but you also want it to make sense.
"It can't just be gratuitous," he added, "it can't just be fantasy. It needs to be real missions, things that you think could possibly happen, given the extraordinary circumstances that you're creating. So it's always walking that fine line of believability and insanity and crazy action."
Robbins downplayed the accusation that Modern Warfare 3 was trying to up the controversy-ante and out-do the notorious Modern Warfare 2 mission No Russian, in which players were asked to gun down innocent civilians while undercover.
"What you don't do is say, we're just doing this to top ourselves. It needs to be something that's authentic, that actually moves the plot forward," declared Robbins.
"You always want to push yourself and see if you can push the limits of the medium, and storytelling.
"We've got such a big audience for this game that we want to deliver something that's memorable. Experiences that people are going to be talking about the next day after they played it, talking about with their friends. It's really a matter of creating something unique."