Skyrim Hearthfire DLC hits Steam as PS3 owners begin to lose hope
"It's our problem, and it's on us to solve it."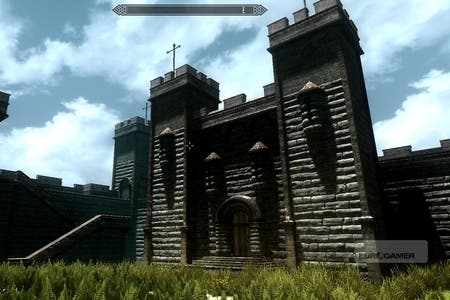 The Skyrim Hearthfire downloadable content is now available to PC owners through Steam, Bethesda has announced.
On Steam it costs £3.49. Hearthfire lets you buy your own land and build your own home with all mod cons.
While the news is sure to please PC gamers, PlayStation 3 owners will no doubt be losing hope that the Skyrim DLC will ever launch on Sony's console.
Skyrim's first DLC add-on, Dawnguard, is yet to launch on PS3 over three months after it released on Xbox 360, and Hearthfire is absent, too. Last night Bethesda marketing chief Pete Hines once again took to Twitter to say there was still no information on DLC for PS3.
"We're still on it," he said. "Will share update when I have one."
It appears the problem has to do with the performance of the downloadable content on the PS3. The PS3 version of Skyrim often runs into trouble, with owners reporting troublesome crashes and terrible frame rates.
"The performance isn't good enough in all cases," Hines responded when asked for an explanation for the PS3 DLC delay. "For most folks, it'd be fine. For some, it wouldn't be."
Then, after an angry Twitter follower told Bethesda to stop blaming Sony and the PS3 for Skyrim's technical failings: "We've never blamed anyone or anything. It's our problem, and it's on us to solve it."