Skyrim: Hearthfire DLC allows you to build a house, adopt a child
Second major expansion due next week on Xbox 360.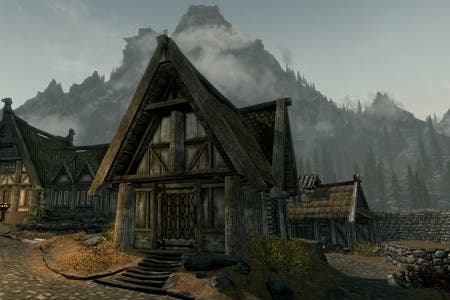 Hearthfire, the next slice of Elder Scrolls 5: Skyrim DLC, will arrive for Xbox 360 on 4th September, Bethesda has announced.
For 400 Microsoft Points you'll be able to design, build and customise your own home.
Players can purchase a plot of land, then turn raw materials into a cosy new abode. Various rooms, such as a kitchen or library will be available.
These will have uses too - a greenhouse, enchanter's tower or alchemy lab can be used to grow and craft items.
Furniture, display cases and trophies can be added to make things a little more homely.
And there's even room for a garden, fish hatchery and bee hives outside.
Not got time to faff about with DIY? You can hire a steward to buy materials and turn them into furnishings for you.
You can even hire your own bard, invite your spouse to move in with you and adopt a child. You'll need to protect and educate your brood while defending the homestead from those irritating monster invasions.
First footage from the expansion lies below.