Skylanders Battlecast collectible card battler announced
Arf! Stone!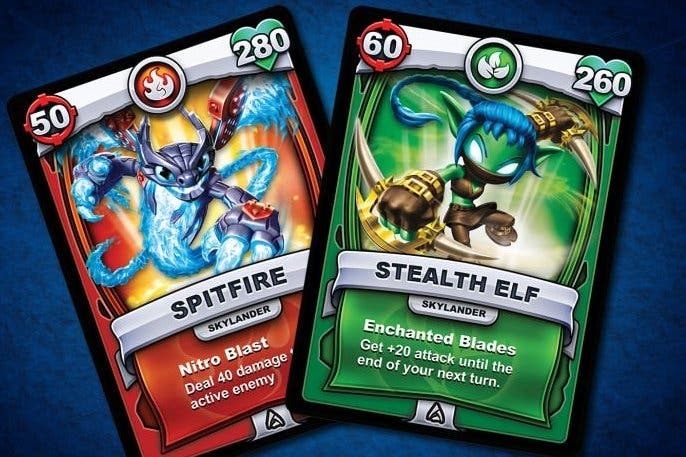 Activision already has one mega-successful collectible card game with Blizzard's Hearthstone - and now it is aiming for another.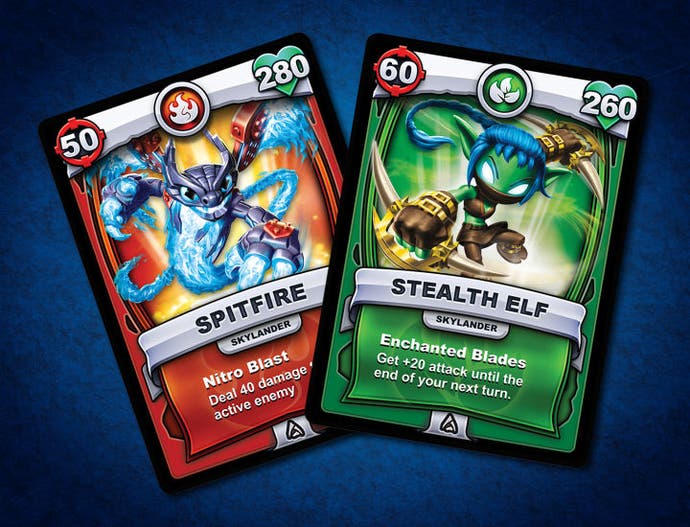 Skylanders Battlecast will be a free-to-play app for Android mobiles and tablets, iPhone and iPad.
Unlike Hearthstone, Battlecast uses physical cards.
There's no word yet on how much the packs of cards will cost or how many you'll get in each.
The cards themselves feature health and strength stats, plus your Skylanders' element and attack details.
Each card can also be scanned using your tablet to produce an AR model of the character in question - although what functionality this has is unclear.
The ideal would be some kind of Star Wars holo-chess scenario where your monsters actually throttle each other to the death in front of your eyes, although this may not be suitable for the target audience.
Speaking of which - here's a live-action trailer: