Six new fighters for Street Fighter X Tekken
Plus, Pac-Man hinted for Vita version.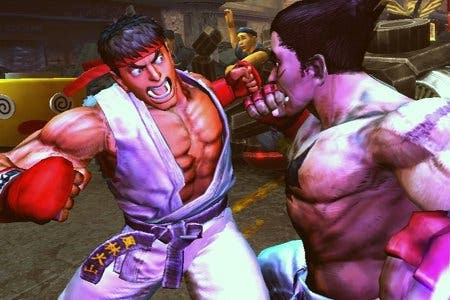 Six new fighters have been confirmed for Capcom's upcoming crossover Street Fighter X Tekken.
As showcased in the trailer below, Balrog, Vega and Juri will be representing Team Street Fighter, while Paul, Law and Xiaoyu will be stepping up for Team Tekken.
The clip also hinted at some new additions for the Vita version of the game. Watch it through to the very end and you can see what appears to be the silhouette of Pac Man teased, as well as what could be one of Mega Man's various guises.
The game is due out on PC, PlayStation 3, Vita and Xbox 360 from 9th March.