Sherlock Holmes: The Devil's Daughter announced for spring 2016
First screens revealed.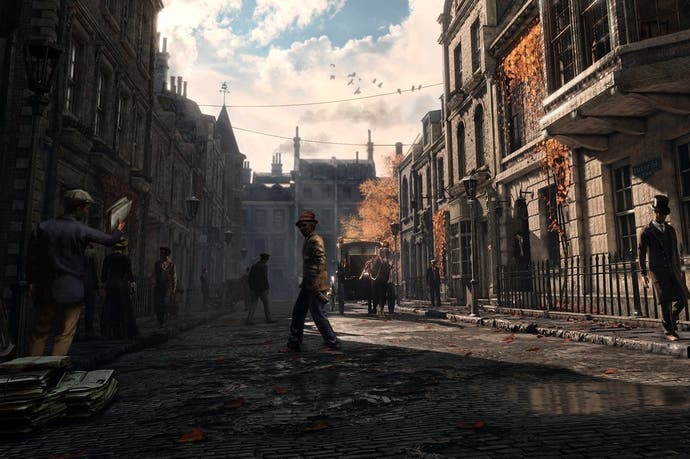 Sherlock Holmes series developer Frogwares has announced its next Baker Street-based detective affair with Sherlock Holmes: The Devil's Daughter, set for a spring 2016 release on PS4, Xbox One and PC.
The Devil's Daughter will task Sherlock and Watson with solving five cases. "For the first time in his storied career, Sherlock Holmes' ruthless logic is overwhelmed by family stories, irresistible emotions and an occult revenge," the developer teased of this eighth chapter in Frogwares' sleuthing saga based on Sir Arthur Conan Doyle's most popular creation.
Game mechanics will be varied, ranging from reflective puzzle-solving to reflex-based action sequences. It sounds as it it may be open-world, or at least close to that, as publisher Bigben Interactive's description noted that you can "freely roam an expansive landscape of playable terrain."
Eurogamer contributor Stace Harmon called Frogwares' previous adventure, Sherlock Holmes: Crimes and Punishments, "a largely entertaining and involving detective game" in his review.