Shenmue 3 finally gets a release date
Plus an all-new look at Yu Suzuki's return.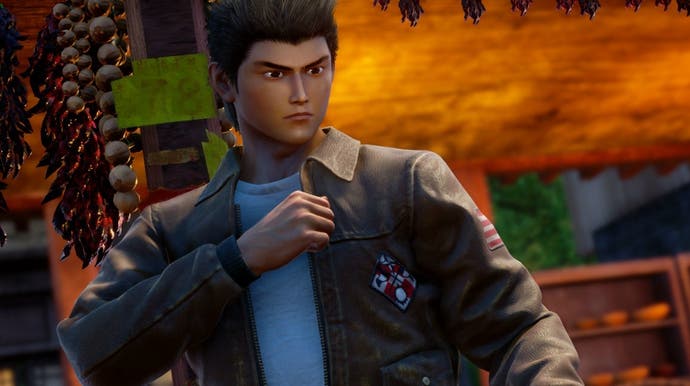 Shenmue 3 finally has a release date, with the third instalment in Yu Suzuki's grand adventure opus arriving on August 27th next year.
That's almost 20 years since the original Shenmue released - that game having come out on the Dreamcast in December 1999 - and 18 years after Shenmue 2, which came out in September 2001.
The announcement came alongside a new look at Shenmue 3, which is being made by a small team at Ys Net comprised of many Sega veterans and headed up by Suzuki himself.
The new trailer is perhaps our best look at the game yet, and features the return of none other than Lan Di - the series' main antagonist, and suggesting that the showdown that the previous two games were building towards may take place in this third outing.
Does this mean that we'll see some closure in Shenmue 3? Yu Suzuki has previously said that to finish the story there'd have to be more games beyond this new instalment. "Originally, as you know, there was going to be 11 chapters," Suzuki told us back in 2015. "It was only ever going to be two games. When we began development, the volume of the story was too big for one game."
"When we decided it was going to be two games, most of the story was already complete. To fit all of the rest of the 11 chapters into Shenmue 3, it could help the story progress, but it'd lose it's playability. Shenmue's a game, not a novel - if it loses its playability, it loses its purpose, so it's not the final part."
So, who's up for a Kickstarter for Shenmue 4? Given how long it's taken since the return of the series was announced, back at E3 2015, maybe it's best to get that up and running sooner rather than later.