Shaquille O'Neal teases Shaq Fu sequel
"The graphics look crazy!"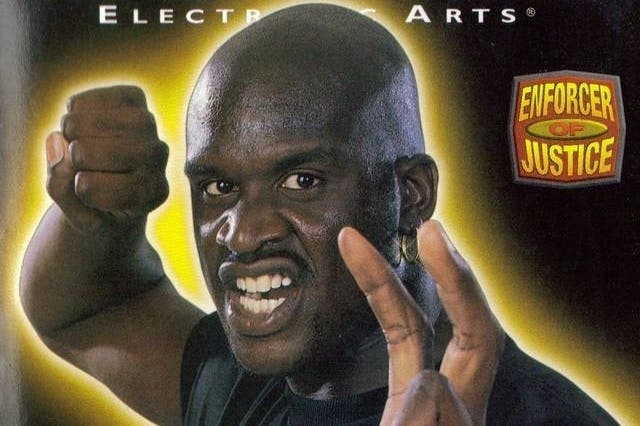 Basketball legend Shaquille O'Neal has, possibly jokingly, said that a Shaq Fu sequel is in the works.
When asked in an interview with GamerFitnation if he'd make a sequel to Shaq Fu, the b-ball star replied without missing a beat "Actually yes! It's coming soon. And the graphics look crazy!"
When the host laughed and accused O'Neal of joking, Shaq replied, "Nah, it's coming out."
Normally I'd chalk this up to the PHD-wielding NBA legend simply goofing around, but the fact that his company Mine O' Mine filed a trademark for Shaq Fu last summer combined with the fact that he starred in the sidescrolling post-apocalyptic mobile game Shaqdown and filed another trademark for something called Shaqfighter as recently as last year suggests that this Shaq Fu resurgence could be for real.
As it turns out, Shaq is a hard man to reach (especially as Mine O' Mine's contact info isn't up to date), but I'll still try to track him down and will update if I find out more about this peculiar possible announcement.