Shank dev's upcoming survival game Don't Starve enters beta, goes on sale
Pre-order at half price and get an extra copy. Demo available.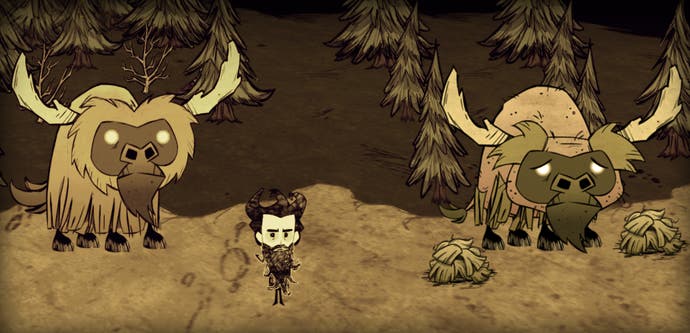 Shank developer Klei Entertainment's upcoming survival game Don't Starve has entered a closed beta available to those who pre-order the game at $6.99.
Doing so nets players an extra copy for a friend. The full game is expected to cost about $15 when it comes to Steam, making pre-orders essentially 77 per cent off.
Additionally, a demo is currently available at the official site, so you can get a taste of the game without spending a pence.
Don't Starve is about a "gentleman scientist" transported to a wilderness world by a demon. He must use his wits about him to survive the harsh call of the wild. Think Tokyo Jungle with opposable thumbs or Minecraft with a digestive system.
Check out the trailer below or the demo here.