Shadow of War expansion pass details released
Features Outlaw and Slaughter Tribe DLCs.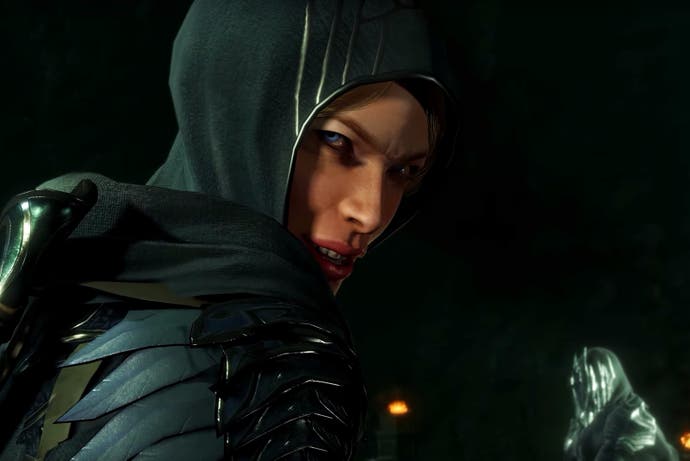 Warner Bros. has released a new trailer and details for the Shadow of War expansion pass.
The Shadow of War expansion pass allows players to continue the battle for Mordor with new Orc Tribes and story campaigns.
The pass includes the following downloadable content: Slaughter Tribe Nemesis, the Outlaw Tribe Nemesis, the Blade of Galadriel story and the Desolation of Mordor story.
Available in November, the Slaughter Tribe Nemesis expansion introduces new missions, epic and legendary Orcs, tribal showdowns and fierce battles, all brought to life using the Nemesis system which creates an intertwined Orc society. Slaughter Orcs are "the most bloodthirsty in Mordor, capable of ambushing players at any point, creating a deadly new challenge for players". Players can hunt legendary Slaughter tribe Orcs to obtain new legendary gear with additional upgrade challenges. The Slaughter Tribe DLC also adds the new Slaughter tribe fortress with an Overlord throne room, monuments and outposts.
Shadow of War's upcoming endless war option will also be added at the same time.
The Outlaw Tribe Nemesis expansion adds similar content to the game as the Slaughter Tribe DLC, except missions, Orcs and the fortress revolve around the rebellious Outlaw tribe of Orcs. The Outlaw Tribe DLC will be available in December.
Available in February 2018, the Blade of Galadriel Story expansion allows players to step into the shoes of Eltariel, an elite assassin known as the Blade of Galadriel, as she goes head-to-head with the newest addition to the ranks of the Nazgûl and uncovers more mysteries of their past. Players can wield Eltariel's dual Elven blades and harness the Light of Galadriel with a host of new combat abilities, skills and gear while eight unique legendary Orcs can return to join your forces in the main story campaign. If that's not enough, an unlockable Eltariel character skin for the main story campaign is also included.
The final DLC to be included in the expansion pass is the Desolation of Mordor Story expansion, which lets you play as Baranor, the Captain of Minas Ithil and survivor of the city's demise, in a new story which sees players command the forces of Man against a new Orc threat to the East. Players can craft powerful new combat gear, in unison with Dwarven Hunter Torvin, and hire mercenaries to create a human army. The expansion also includes an unlockable Baranor character skin for the main story campaign. The Desolation of Mordor DLC is available in May 2018.
The Shadow of War expansion pass is available now or included as part of the Shadow of War Gold Edition.