Shadow of Mordor release date moved forward
Does one simply do that?!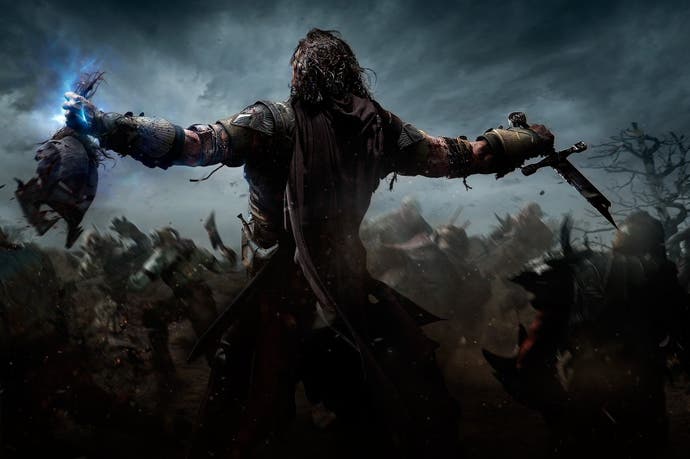 Middle-earth: Shadow of Mordor will be released a few days earlier than expected, on Friday, 3rd October. It was originally due 7th October.
Shadow of Mordor is showing signs of real promise. It's a moody third-person action game set in The Lord of the Rings fiction, with a sandbox world you're invited to mess with. Think of yourself as a cat toying with your prey - that's by design.
You're like Batman - another of Warner's licenses, and it's no surprise to see a hefty dose of inspiration from Rocksteady's Arkham series here - sewing fear among the enemy who are intimidated by your power. Those enemies can run and hide and spread fear further, or, if you let them kill you (you're immortal), can level up and become leaders in their own right, offering much bigger spoils the next time you meet.
To simply kill will be the work of an amateur - manipulation will be the work of the skilled.
Chris Donlan delved deeper into Mordor's promise in the spring.
Shadow of Mordor is being made by Monolith, a studio that found fame rather a long time ago now with F.E.A.R., a genuinely chilling shooter. It's coming out on older-gen consoles as well as new, and there's a PC version too.