SFX studio Weta makes Hobbit Smaug VR demo for Oculus Rift
A real treasure.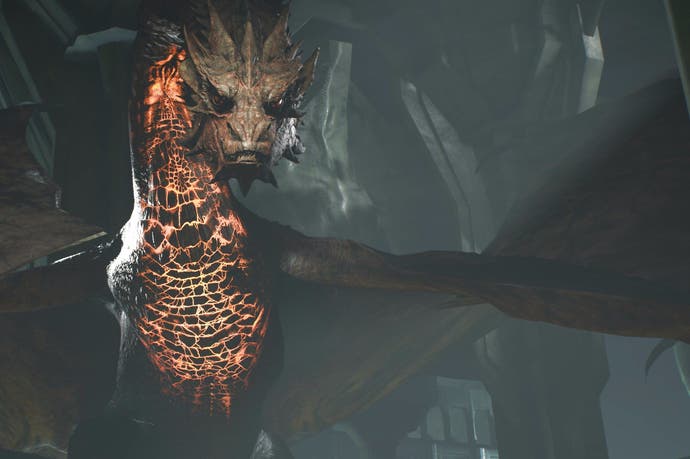 As far as virtual reality experiences go, they don't get more pants-wetting than stepping into the shoes of a hobbit in the cavernous lair of Tolkien's dragon Smaug.
Parrrrrp.
That's exactly the experience Weta Digital, award-winning The Lord of the Rings and The Hobbit special effects house, has recreated for the Oculus Rift Crescent Bay prototype at GDC this week.
The experience is called Thief in the Shadows and borrows effects from the second Hobbit film, Desolation of Smaug. It uses Unreal Engine 4 and the mega-grunt of new Nvidia graphics card GTX Titan X.
Swarms of GDC attendees flocked to try the demo including VentureBeat, which wrote a report. It sounds tense, Smaug's presence eventually revealed as his giant eye dominates all you can see, and in incredible detail. Apparently the demo ran at 90 frames-per-second, making it silky smooth and convincing.
No word yet on whether Thief in the Shadows will be released to the general public. Fingers crossed.