September's PlayStation Plus games are PUBG and Street Fighter 5
And there're still a few days left to grab Fall Guys.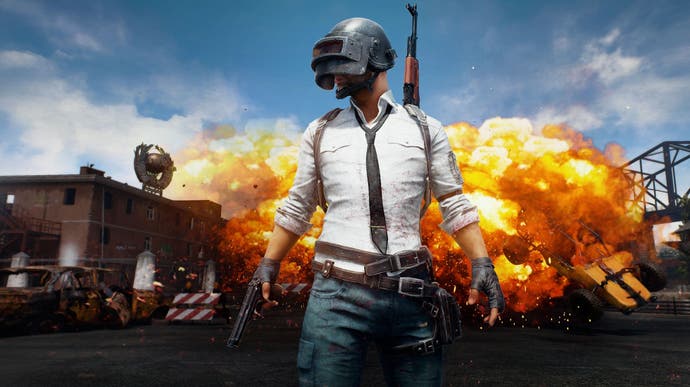 If you've been waiting with bated breath for news of September's PlayStation Plus games, then now is the time to unbrace; this month's additions are now officially revealed to be PlayerUnknown's Battlegrounds and Street Fighter 5.
Neither game likely needs too much of an introduction, but for the benefit of those unfamiliar, and also for the benefit on those that like their articles more than one paragraph long, Battlegrounds (PUBG to friends) is widely credited as the game that kickstarted the current battle royale craze when it launched in 2017.
In PUBG, matches begin with up to 100 players parachuting onto the map, where they hunt for weapons and battle it out to be the last one standing - all while the playable area continues to shrink over time, squeezing participants together toward certain doom.
Since launch, PUBG has grown to include four distinct maps - Erangel, Miramar, Vikendi, and Sanhok - and the experience remains an exhilarating one to this day.
As for Street Fighter 5, it's the latest numbered iteration of the long-running fighting series, although, as is its way, Capcom has continued to expand and refine the core experience with new features and fighters over time. While the newest, most feature-packed, version of the game is now Street Fighter 5: Champion Edition, PlayStation Plus owners get access to the original, meaning a paid upgrade might be on the horizon if they like what they see.
Both titles will be available to download for those with a PS Plus subscription from Tuesday, 1st September, until 5th October. And as a reminder, Fall Guys: Ultimate Knockout and Call of Duty: Modern Warfare 2 Campaign Remastered remain available until 31st August.